Best BB cream: The best BB beauty balm creams for oily and dry skin
5th June 2020 | Author:
Jenny Tai
Part moisturiser, part foundation, the best BB cream is one that enhances and illuminates tired skin while providing natural coverage.
Depending on what country you're in, the BB cream meaning ranges from "blemish balm" or "blemish base" to "beauty balm" and it's effectively just a marketing term for a cream that combines the benefits of other products in one.
As a result, choosing the best BB cream for your skin type can save you both money and time while giving you a natural glow.
What is BB cream?
Considered a wonder cream, BB creams can be used for a wide variety of beauty tasks. It can be used as a primer for makeup; it can balance your complexion by covering blemishes and reducing redness; you can use it in place of concealer or moisturiser, and some brands offer SPF protection.
The amount you pay can also determine if the BB cream soothes the skin, fights the signs of ageing or can be used in place of foundation entirely. The best BB cream effectively depends on what look you're going for and what you need it to do.
READ NEXT: How moisturiser actually works
Below we've picked the best BB creams for oily, dry, combination and mature skin to suit all budgets. If you need to pair it with a good foundation or moisturiser, check out our best foundation and best moisturiser lists.
Best BB cream
---
1. Editor's Pick: Bobbi Brown's BB Cream
£32 | Buy now from Bobbi Brown
Why we love it: Bobbi Brown's BB Cream describes itself as a 'radiant hydrating skin perfector'. The formula works in covering skin imperfections, evening skin tone, moisturising, brightening, reducing the appearance of wrinkles and protecting against UVA/UVB rays.
The all-in-one solution blends sodium hyaluronate with emollients to boost your skin's hydration and luminosity.
The addition of light-reflective pearls brightens and minimises pores, while caffeine diminishes discolouration and redness and Argireline works to reduce the visibility of fine lines.
Buy now from Bobbi Brown
---
2. Best BB cream on a budget: Garnier Miracle Skin Perfector BB Cream
£9.99 | Buy now from Amazon
Why we love it: Voted Harper's Bazaar Beauty Hot 100's Best BB Cream in 2012, the Garnier Miracle Skin Perfector Daily All-In-One BB Cream formula has remained in the best BB cream lists ever since. This product is the perfect solution for tired, dull skin.
READ NEXT: What's really in your foundation?
It combines natural-looking colour with sheer coverage as well as skin treatments to give a natural glow.
Daily usage will even skin tone and boost its natural glow, offering 24-hour hydration. It provides a light alternative to foundation with a non-greasy formula that smoothes skin, blurring imperfections.
Buy now from Amazon
---
3. Best luxury moisturiser: Estée Lauder DayWear
£50 | Buy now from Amazon
Why we love it: Next on the list is Estée Lauder's DayWear, a multi-protection anti-oxidant sheer tint release moisturiser. The unique tinted formula gives skin a healthy glow and an even, unblemished complexion. A combination of antioxidants gives the skin everything it needs to fight damage and combat any premature signs of ageing.
The solution hydrates and protects the skin, leaving your face with a radiant glow. The cream is extremely lightweight, smoothing the skin and giving an even tone, while the non-comedogenic benefits mean that that formula won't clog the pores. Estée Lauder has produced this in one sheer shade that is beneficial to every skin tone.
Buy now from Amazon
---
4. No7 Beautiful Skin BB Cream
£16 | Buy now from Boots
Why we love it: No7 Beautiful Skin BB Cream offers a 3-in-1 formula that is light on the skin and provides plenty of benefits to the face. The unique solution aids in covering imperfections whilst also giving an even and enhanced skin tone. The touch of colour brightens the face and gives it an effortless summer glow.
However, it's not simply covering the blemishes, the nutrient-enriched formula helps the skin to fight off spots and imperfections. As well as replenishing the skin, it also protects against the sun, with SPF 15 and 5p-star UVA technology to defend from sun damage. This allows your skin to stay looking youthful.
Buy now from Boots
---
5. La Roche-Posay Effaclar BB Blur
Why we love it: Pores, blemishes and fine lines are a thing of the past with La Roche-Posay Effaclar BB Blur. This skincare hybrid blurs imperfections and absorbs oil throughout the day.
Created especially for oily skin, it tackles face shine with its use of Aircilium; an active ingredient that creates a supple and resistant film over the skin, which smoothes the surface whilst allowing it to breathe.
Aircilium is the perfect combatant of oily skin as it can absorb up to three times its weight in oil, leaving the face matte. Added Perlite tackles humidity by exhibiting a continual blotting-paper effect.
Buy now from Lookfantastic
---
6. Bioderma Sensibio AR BB Cream
£16 | Buy now from Feelunique
Why we love it: The Bioderma Sensibio AR BB Cream has evolved from advanced research creating the exclusive Rosactiv anti-redness patent.
The name comes from a skin condition called rosacea that causes inflammation and redness.
This solution biologically tackles such redness, causing it to reduce its intensity over time and prevent it from coming back. You can read more about rosacea in our guide to the best rosacea creams.
The formula has a number of other benefits, including hydrating and restructuring agents that encourage the reinforcement of skin barrier function as well as dermatological soothing ingredients that relieve sensations of discomfort and heat.
It also offers UV protection, thanks to its SPF 30 rating, and enhanced skin radiance. This cream gives a 'naked skin' effect, keeping your face feeling and looking light and glowing.
Buy now
---
7. Erborian BB Creme
£37 | Buy now from Amazon
Why we love it: Erborian BB Creme is a 5-in-1 Korean formula that presents excellent results. The creme gives the skin sheer coverage, leaving it looking visibly perfect. It enhances complexion using the expertise crafted within Korean beauty technology.
The herbs the formula is enriched with allow the creme to become "one with the skin", whilst retaining a lightweight feel. The formula gives an even and matte complexion whilst refining the skin's texture.
It reduces blemishes and leaves the skin velvety with a non-greasy finish. Whilst maintaining an effortless look, the creme also moisturises and plumps the skin leaving you looking radiant throughout the day.
Buy now from Amazon
---
8. KIKO Daily Protection BB Cream
£9.99 | Buy now from Amazon
Why we love it: No wonder this much-loved BB cream is often sold out on KIKO's website, it offers a host of skincare and coverage benefits for a highly affordable price.
These benefits include protection from harmful UV rays, a balanced, more even skin tone and keeps your complexion hydrated.
The formula is packed with Sea Kale extract, which is high in Vitamin C. This energises and brightens your skin and you can read more about why this antioxidant is so important in our guide to the best foods for healthy skin. The KIKO Daily Protection BB Cream also contains SPF 30.
Elsewhere, it offers buildable coverage and leaves your skin with a natural finish. All for just £10!
Buy now from Amazon
---
9. Olay Complete BB Cream SPF15
£11.99 | Buy now from Superdrug
Why we love it: This BB cream from the anti-ageing experts at Olay gives you long-lasting moisturised glowing skin, alongside a host of nourishing vitamins including B3, E and Pro-V B5.
This BB cream evens out your skin tone and with a touch of foundation, it also gives a smooth finish. It hides imperfections, which is great because it makes you not want to reach out for your concealer after. It is such a lightweight feel that your skin feels like there is nothing on it.
Plus, with SPF 15, it's also great for the minimal makeup look when on holiday.
Buy now from Superdrug
---
MORE LIKE THIS
---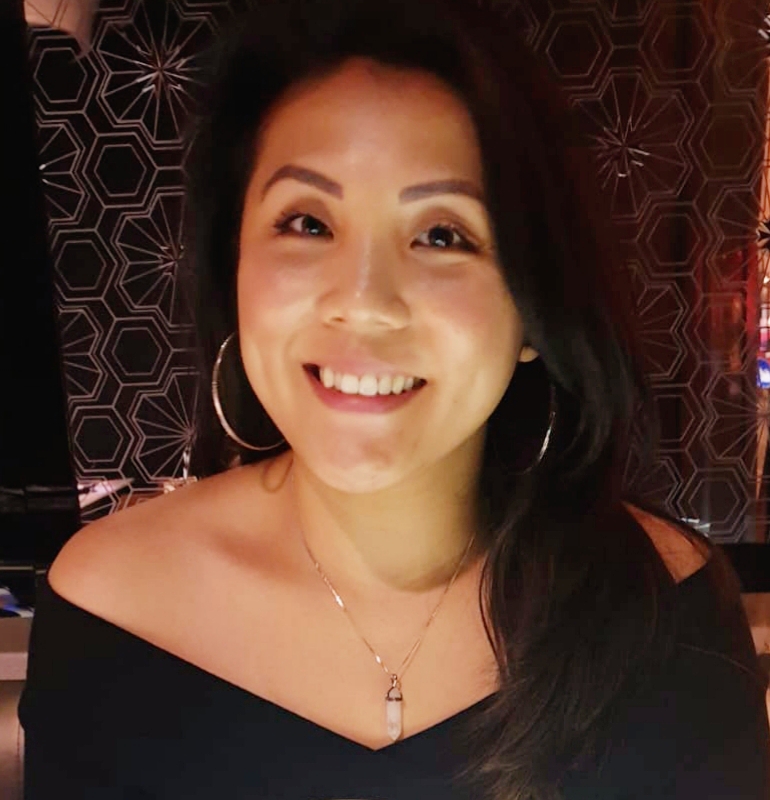 Jenny has always had a strong passion for beauty, health, skincare and wellbeing. After working in marketing in the corporate world she has stepped out to fulfil her passion for content writing and blogging. You can discover more on her
Instagram
page
No comments found.