Niacinamide: What is niacinamide and what does it do to your skin?
30th August 2020 | Author:
Jenny Tai
Almost every skincare range these days contains at least one product that contains a wonder ingredient known as niacinamide.
It's a great all-rounder that's suitable for all skin types but knowing how to get the best out of it – and what it actually does – can be a little confusing.
In our latest Ingredient Spotlight, we look at the Vitamin B derivative to decipher its benefits, its downsides and the best way to incorporate niacinamide into your daily routine.
---
What is niacinamide?
Niacinamide is a form of Vitamin B3. Having a Vitamin B3 deficiency can lead to disorders of the skin and it's one of the best vitamins known to heal and soothe the skin.
Research has shown that niacinamide can help treat certain skin conditions including acne and eczema. Niacinamide can also help build proteins in the skin to lock in moisture and prevent environmental damage.
---
What does niacinamide do?
Due to the fact it's a form of such a powerful skin-rejuvenating vitamin, niacinamide has an array of benefits for the skin and in the treatment of skin disorders and conditions.
It helps build keratin: This is a protein that helps keep your skin firm
It protects the lipid barrier: Niacinamide helps your skin to protect its natural barrier, which in turn helps retain moisture. This is particularly beneficial for eczema and mature skin
Niacinamide minimises pore appearance: It keeps your skin smooth and moisturised and this shrinks the appearance of your pores
It minimises redness and blotchiness: Niacinamide helps reduce inflammation that can ease acne and eczema skin conditions, as well as rosacea
Niacinamide treats hyperpigmentation: Just 5% of niacinamide can help get rid of age spots
We should point out that even though niacinamide is suitable for all skin types, if you do have sensitive skin or suffer from eczema or other conditions, speak to a doctor or dermatologist before introducing new products to your routine. 
---
How to use niacinamide
Niacinamide is most commonly found in toners and serums. This is the quickest, most effective way to start reaping the benefits of niacinamide on your skin.
Niacinamide can also be found in moisturisers or other products. You may not see the benefits as quickly but this may be a more gentle way of introducing it.
Be aware that when you introduce a blended skincare product, and especially if you get a reaction, it can be difficult to identify the cause. What's more, because of its multiple benefits, niacinamide can lead to skin purging. This isn't dangerous, but it can be annoying! You can read more in our What is skin purging? guide. 
The good thing with niacinamide is you can incorporate this with other products that contain retinol, hyaluronic acid, Vitamin C and AHAs including glycolic and lactic acid. You can read more in our guide to the acids in your skincare. 
---
The best niacinamide products
Below we've recommended our favourite niacinamide toners and serums. Remember to start slowly when you introduce any new skincare products.
♥︎ Q+A Niacinamide Daily Toner
Why we love it: This brilliant, highly rated Q+A product is designed to calm redness and inflammation while minimising the appearance of pores. It contains niacinamide to help regulate sebum, calm breakouts and de-clog pores and if you suffer from uneven skin tone, this should be your daily essential use.
FURTHER READING: Why Q+A is our new, must-have skincare brand
Buy now from Feelunique
---
♥︎ Face Theory Cera-C Pore Reducing Toner T1
£14.99 | Buy now from Face Theory
Why we love it: Face Theory has grabbed our attention because it's on a mission to make the very best, unfragranced skincare products at an affordable price.
The Cera-C Pore Reducing Tone is made for oily/combination skin. This toner contains 5% niacinamide, which can lighten pigmentation, and this lightweight toner promotes elasticity and minimises pores. We can see why this toner is much loved with the following active ingredients:
Aloe Vera: Clarifies excess sebum while soothing and hydrating the skin
Ceramides: Found in your skin, it helps restore cutaneous skin elasticity, helping skin to appear smoother
Niacinamide: 5% of this helps reduce the appearance of enlarged pores
Panthenol: Panthenol (Vitamin B5) is a humectant used on the skin and hair to attract water to its surface and protects against water loss
This toner is also alcohol free which will be less irritating to sensitive skin users.
Buy now from Feelunique
---
♥︎ Revolution Skincare Niacinamide Tonic
£9.95 | Buy now from Beauty Bay
Why we love it: Revolution is so much more than affordable makeup. Its skincare offers a high-quality, targeted solution for the person who takes skincare seriously and we do here are mamabella.
Revolution's Niacinamide Tonic is cruelty-free and vegan and we love the simple packaging. After a couple of days use, dark spots have faded along with signs of clearer skin in the pipeline. It also doesn't leave the skin feeling dry and this toner contains chamomile extract to calm irritation.
For best results use morning and night, and always use SPF because this tonic can leave you skin feeling sensitive.
Buy now from Beauty Bay
---
♥︎ The Ordinary Niacinamide 10% + Zinc 1%
£5 | Buy now from Deciem
Why we love it: We love The Ordinary here at mamabella because it has an affordable solution for whatever your skin needs. This is an oil-free serum, which contains 10% of niacinamide and reduces skin blemishes and congestion, especially around the nose. With the addition of zinc salt, this serum aids to balance visible sebum, meaning it's also great for oil control on our T-zone.
With this being a potent serum, it's recommended to alternate this with any products that contain Vitamin C – an equally potent ingredient. In fact, The Ordinary suggests using this serum in your morning routine and Vitamin C in the evening.
All reviews have said this has been a game changer for people with excess sebum and large pores; they have even noticed a natural glow to the skin too. Users have noticed that their skin has also been brighter and even. All for a fiver!
FURTHER READING: The best The Ordinary products for all your skincare concerns – from large pores to redness, wrinkles and acne
Buy now from Beauty Bay
---
♥︎ Glossier Super Pure
£24 | Buy now from Glossier
Why we love it: We have featured Glossier a few times at mamabella – not only does it deliver great makeup, but it sells amazing products to ensure your skin is the best it can be.
With 5% of niacinamide and zinc in this serum, this duo will give you nourished skin, providing you with smoother texture and improved clarity. Like with The Ordinary's serum, the addition of  zinc helps to reduce congested pores but without drying your skin out.
After using this serum, the skin is less oily, and brighter. It also leaves the skin feeling soft. During a clinical trial, 8 out of 10 users noticed skin was more balanced and their skin looked more even after four weeks' use. After six weeks of use, 9/10 users noticed their skin felt healthier.
Buy now from Glossier
---
♥︎ Paula's Choice 10% Niacinamide Booster
Why we love it: Paula Begon has worked in the beauty industry for three decade and her skincare range has one promise – to provide smart, safe beauty that does as it says.
Having 10% of niacinamide in this booster serum pot, this is a game-changer when it comes to reducing pores. Plus, with the added ingredient of panthenol to lock in moisture, this serum prevents your skin being left thirsty.
Elsewhere it contains Acetyl Glucosamine, which diminishes signs of ageing while leaving your complexion looking bright.
Not only can you can use this serum around the eye area, it doesn't compromise your other skincare products. It's called a booster because you can put a couple of drops of it to your current moisturiser or serum.  Or you can use it directly on your skin.
Always follow with SPF during the day. Using this twice daily users have noticed scaring has reduced, smaller pores and less redness to their skin.
Buy now from Glossier
---
Don't miss out! Sign up for the mamabella newsletter today
---
MORE LIKE THIS
---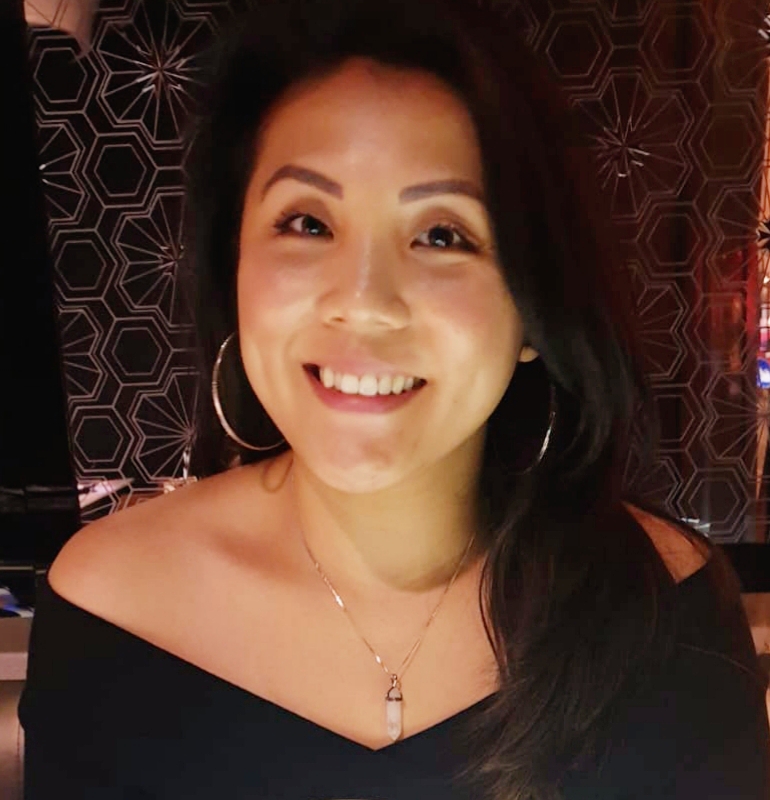 Jenny has always had a strong passion for beauty, health, skincare and wellbeing. After working in marketing in the corporate world she has stepped out to fulfil her passion for content writing and blogging. You can discover more on her
Instagram
page