Best cleansing balm: From Elemis to The Body Shop, here are our fave cleansing balms for taking off the day
16th August 2021 | Author:
Phee Waterfield
Cleanse, tone, moisturise, repeat. It feels like these three products have been drilled into our psyche since our first spots appeared in secondary school. So when we came across makeup artists raving about the best cleansing balms, we had to find out what all the fuss was about.
What is cleansing balm? 
The majority of us are probably used to using cleansing milks or other liquids, but a balm, sometimes referred to as a butter, seems to resemble a moisturiser more than a cleanser. So what's the deal?
A cleansing balm is quickly becoming the number one choice for a lot of women due to a number of skin benefits," Dr. Lucy Glancey, founder of Dr Glancey Clinics, told mamabella. "Cleansing balm is easy to use and most skin types can use it."
She continued that cleansing balms get rid of all remnants of pollution on the skin, which lead to congestion and premature ageing.
"After using a balm, skin will look dewy and well-moisturised, which makes it a better canvas for other skin products such as moisturiser and SPF to penetrate into the skin," she said.
Although most cleansing balms are suitable for all skin types, there are some products that help specifically with sensitive or dry/damaged skin.
---
How to use cleansing balm?
Different brands seem to have different schools of thought on this but Cydney Beasley, makeup artist and an advanced skincare specialist, believes that a cleansing balm works best in a "double cleanse" routine.
You should always use a two-step cleansing routine as this suits all skin types," she told us. "Start with an oil or balm-based cleanser as a first step as this takes makeup off by dissolving the product on the face."
She then advises to use a water or gel-based cleanser second, once the skin is clean and free of makeup. Without the balm, the product won't actually cleanse the skin. Beasley also said to not use makeup wipes: "This can be the equivalent to putting sandpaper on your skin."
---
Best Cleansing Balms
Editor's Pick: The Body Shop Camomile Sumptuous Cleansing Butter – £11
Bargain Buy: M&S Ultimate Cleanse Rose Cleansing Balm – £12
Luxury Buy: Elemis Pro-Collagen Cleansing Balm – £44
Best Vegan Buy: Upcircle Cleansing Face Balm –£18.99
Best Multi-Use Buy: Phoenix and Providence Soothe Hand and Body Balm – £12
Best For Sensitive Skin: Clinique Take the Day Off – £25
Best For Combination Skin: The Inkey List Oat Cleansing Balm – £10
Best For All Skin Types: e.l.f Holy Hydration! Makeup Melting Cleansing Balm – £10
Best For Glowing Skin: Lumene Nordic C Pure Glow Cleansing Balm – £15.90
WANT TO KNOW MORE? Best BB cream | Best moisturiser | Best tinted moisturiser  | Best toner | Best primer | Best cleanser| Best eye cream| Best anti-ageing cream | Best hand cream| Best foot cream | Best face mask  | Best face exfoliator | Best face oil| Best serum| Best night cream
---
1. Editor's Pick: The Body Shop Camomile Sumptuous Cleansing Butter
£11 | Buy from The Body Shop
Why we love it: One of our favourite cleansing balms, this butter from The Body Shop is so easy to use. It's suitable for sensitive skin and contact lens wearers, but this doesn't impact its effectiveness. It removes all types of make-up and leaves skin feeling clean and silky-soft.
This balm includes ingredients such as chamomile, which is highly effective for soothing sensitive skin due to its anti-irritant properties. It also smells amazing.
Buy now from The Body Shop
---
2. Bargain Buy: M&S Ultimate Cleanse Rose Cleansing Balm
£12 | Buy from M&S
Why we love it: Natural, vegan and effective. Its tagline says it all. The natural rose balm from the brand's Pure range offers a deep cleanse with a rose scent. The paraben-free cleanser leaves skin nourished, moisturised and radiant without the bank balance taking a big hit.
For the best results, wipe away the product with the cloth, which is provided. M&S recommends that this product be used every morning and evening.
And if you're worried about your eye makeup, don't be. It effectively removes that too — though you will have to wipe away the remains.
READ NEXT: Marks & Spencer adds 15 new vegan skincare products to its affordable Pure collection
Buy now from M&S
---
3. Luxury Buy: Elemis Pro-Collagen Cleansing Balm
£44 | Buy from Amazon
Why we love it: There were many luxury cleansing balms to choose from but we couldn't pick any of them over Elemis. This powerful cleanser will dissolve makeup, daily grime and pollutants, while making your skin smell of elderberry and rose.
It's also great for anti-ageing. The Pro-Collagen formulation works to smooth and reduce the appearance of fine lines and wrinkles, with skin looking plumped and younger. According to Elemis, this formula is supposed to improve skin firmness, tone and hydration in just 15 days.
To get the best from this product, apply a pea-sized amount onto hands and warm together.
Then gently smooth over the face, neck and décolleté, using upward stroking sweeping motions when applying to the face. Use every morning.
FURTHER READING: Best neck cream: Stop sagging necks, décolletage and cleavage with firming creams from Prai, IMIM and more
Buy now from Amazon
---
4. Upcircle Cleansing Face Balm
£18.99 | Buy from Upcircle
Why we love it:This everyday balm is gentle and perfect for daily use.
The ingredients have been reused, repurposed and reloved made with finely-ground apricot stones powder, which is a by-product of the apricot oil industry (yes, that's a thing apparently).
It's rich in Vitamin E, leaving skin deeply cleansed, soothed and hydrated and is combined with blackcurrant seed, blue tansy and sea buckthorn oils.
The product is best used as the first cleanse, as it breaks down makeup, SPF and any oils such as sebum and sweat.
FURTHER READING: What is SPF and why is it so important?
Buy now from Amazon
---
5. Phoenix and Providence Soothe Hand and Body Balm
Why we love it: A new beauty brand from the tiny island of t. Martin's, Isles of Scilly, you'd be forgiven if you haven't heard of Phoenix and Providence. This hidden gem is a rich balm made from organic, plant-based ingredients and is made in small batches — so you know it's made with care.
It can be used to soothe and protect dry and eczema-prone skin. Ingredients include seaweed — which has been foraged from the island's shores, dried in the Scillonian sunshine and infused with organic jojoba oil (for a full lunar cycle) — organic shea butter and coconut oil, sea buckthorn oil and beeswax.
It's also free from essential oils and fragrances and it can be used on the face, hands and body.
Buy now from Phoenix and Providence
---
6. Clinique Take The Day Off Cleansing Balm
£25 | Buy from Lookfantastic
Why we love it: Sensitive skin can be very reactive but this has been tested and voted on by many sensitive skin types when removing makeup, SPF or general day to day it is a favourite for many sensitive skin types. It is a lightweight balm that melts into a silky oily texture in your hands. It contains Safflower oil that helps break up natural oils that form in makeup and SPF. Not only that it helps calm the skin without it feeling stressed. We also find that a little goes a long way too, simply use your finger tips to massage over dry skin and rinse off with warm water, this can also be used with a muslin cloth to remove too.
Buy now from Lookfantastic
---
7. The Inkey List Oat Cleansing Balm
£10 | Buy now from Boots
Why we love it: Besides the fact this cleansing balm is at a decent price, it feels luxurious and it keeps any redness at bay. The oatmeal and ceramides that are contained in this helps strengthen skin's natural barrier, this is suitable for combinations of skin types to even sensitive skin types. It gently melts makeup and any excess oil without stripping that natural skin barrier. With oat kernel oil a natural antioxidant it helps fight any environmental stress, massage a small raspberry size on damp face then simply rinse with warm water.
It leaves skin looking dewy and it has been said that it can even out skin but with continued use. It gives just that healthy skin.
Buy now from Boots
---
8. e.l.f Holy Hydration! Makeup Melting Cleansing Balm
£10 | Buy now from E.L.F
Why we love it: Yes, we may have given you a vegan option but this cleansing balm is a 2-in-1. It is a makeup remover and a face cleanser, this is a solid balm that melts into an oil that turns into a milky texture that makes it easy to rinse off. The title suggests hydration because it contains hyaluronic acid which will help keep the skin hydrated. It also contains ceramides and peptides which protects the skin's barrier. It comes with a very handy spatula to scoop out the balm, this is great to keep the balm hygienically clean. You can remove the balm from your face with warm water or use a damp cleansing cloth.
Buy now from e.l.f
---
9. Lumene Nordic C Pure Glow Cleansing Balm
£15.90 | Buy now from Feelunique
Why we love it: We love a balm that will remove makeup, dirt, excess oil but at the same time leaving our skin looking glowing.
With the help of Vitamin C, this cleansing balm will give the skin a zing and keep it looking brighter. It's formulated with wild arctic cloudberry seed oil that keeps the skin hydrated and clear and the balm rinses off with ease without leaving any greasy film behind.
Simply massage onto wet skin and rinse well with lukewarm water or a damp cloth.
The Nordic-C range is all about glowing skin and this certainly does the trick!
Buy now from Feelunique
---
Don't miss out! Sign up for the mamabella newsletter today
---
MORE LIKE THIS
---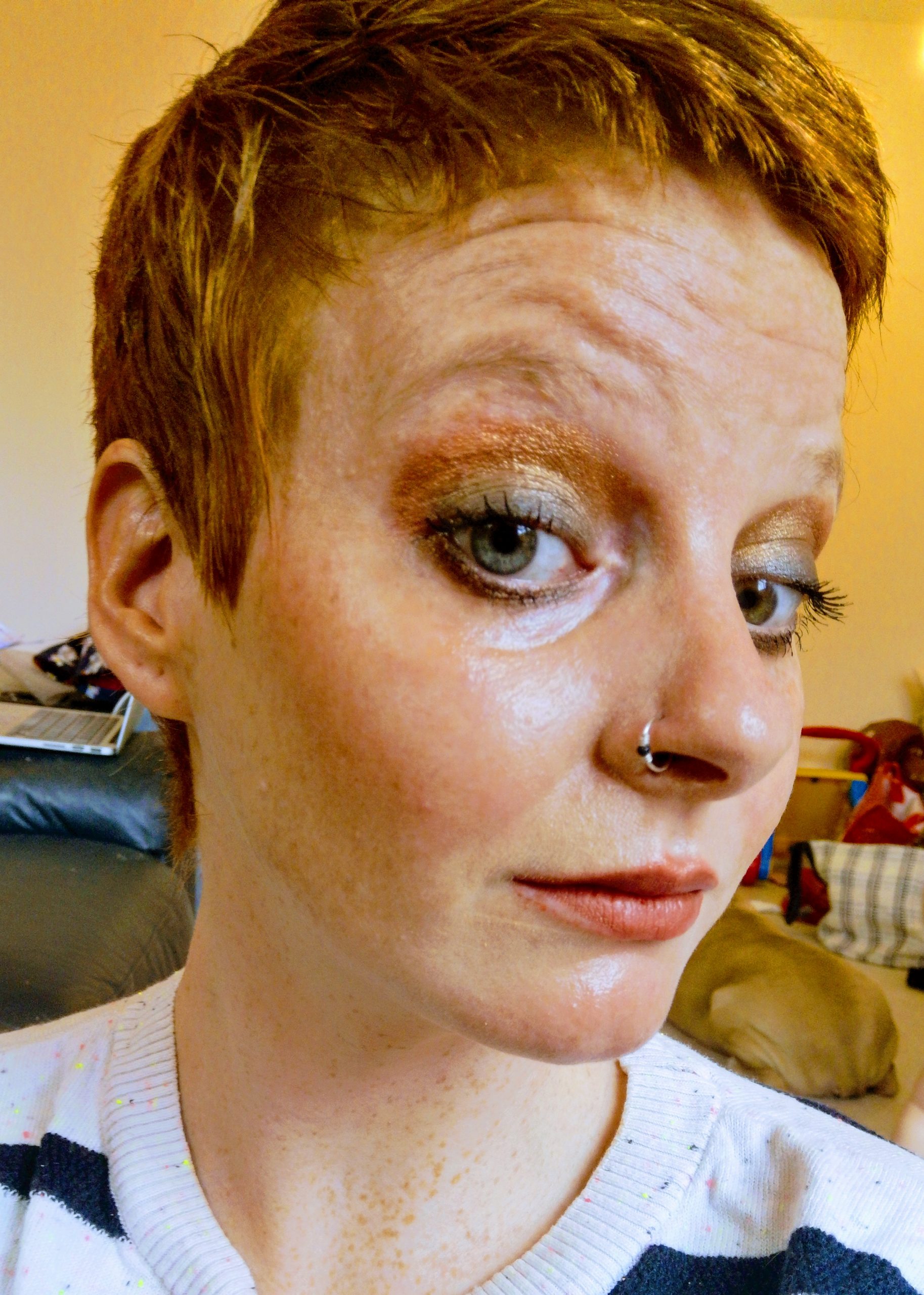 Sophia is an international journalist covering technology, healthcare, culture and lifestyle. Her words appear in outlets such as Newsweek, Forbes, Metro UK, New Scientist and more