Vitamin C: What does Vitamin C do and which is the best Vitamin C serum for skin?
3rd August 2020 | Author:
Jenny Tai
When many of us think of Vitamin C we tend to think of oranges and how good they are for our immune system. Yet Vitamin C has just as many benefits when it comes to our skin.
It protects from UV damage, boosts your complexion, promotes a healthy natural glow and reduces fine lines.
In the latest in our Ingredient Spotlight series, we're focusing on these benefits and explain how you can incorporate more Vitamin C into your routine – often without spending a fortune.
If this is your kind of thing we've also got a guide to hyaluronic acid and we breakdown what the many other acids in your skincare do – and don't do – to your skin. 
---
What is Vitamin C?
Vitamin C is a potent antioxidant. This means it neutralises free radicals and helps your body repair damaged skin cells – you can read more about free radicals and antioxidants in our guide to the best foods for your skin.
In particular, Vitamin C helps protect skin from UV damage and air pollution. It's not an SPF – so don't think that means you can skip using SPF products – but it can help limit the damage caused to the skin.
In particular, Vitamin C helps address uneven skin tone, roughness, fine lines, acne scars and dullness.
READ NEXT: Skin food: The best foods for clear, healthy skin – and why they work
It does this by accelerating the production of collagen and elastin. It then plays a role in the production of melanin, which means that with continued use Vitamin C can help prevent dark spots forming.
To gain all these amazing benefits, you need to look for serums that contain L-ascorbic acid, which is the most stable and effective form of Vitamin C. High concentration serums need to be stored in dark bottles. When it's exposed to light or air it loses its stability.
---
How to use Vitamin C
Before introducing Vitamin C – or any acids – to your skincare routine for the first time, particularly if you have sensitive skin, we recommend you start gradually. Use the new product every other day, or even more infrequently than that, before increasing its usage.
Alternatively, start with a lower concentration – around 5% (Vitamin C can go up to 20%+) – and build up a tolerance. Vitamin C is potent stuff and you will only need a few drops each time you apply.
Always use vitamin C in your morning routine
Cleanse and tone like normal
Apply the Vitamin C serum to your hand, press it into your skin. If you do rub it in, be gentle
Apply moisturiser
Apply SPF
---
The best Vitamin C serums 
Here are the best Vitamin C serums we've tried, tested and rate highly.
♥︎ Kiehl's Powerful-Strength Line-Reducing Concentrate
£52 | Buy now from Feelunique
Why we love it: This serum has 12.5% of Vitamin C power and we love it because we've seen our dark spots reduced, and our skin feels plump and smooth after use. This isn't the typical serum that has a watery/gel consistency, this serum feels more like a light paste.
Given the relatively high concentration of Vitamin C, it does look slightly orange and has a gritty feel to it. And once applied to your face you will feel a slight tingling sensation but that subsides quickly and didn't cause us any irritation.
This serum additionally contains hyaluronic acid to restore moisture.
READ NEXT: Skin food: The best foods for clear, healthy skin – and why they work
Buy now from Feelunique
---
♥︎ Vichy Liftactiv Vitamin C Skin Brightening Corrector
£27.99 | Buy now from Superdrug
Why we love it: If you need a quick fix, this 10ml Vitamin C serum is used for 10 days only, and within those 10 days we guarantee you will see brighter and smoother skin. This serum contains 15% of pure Vitamin C, it also contains Vitamin E and hyaluronic acid to nourish and hydrate your skin.
Due to its strength, we recommend you only use this corrector once a day and only in the morning. Always follow this with SPF and avoid combining it with any other abrasive or peel products while using it. It may seem restrictive but it's worth it, we promise!
READ NEXT: How to get rid of age spots – or prevent dark spots from ever appearing
Buy now from Superdrug
---
♥︎ Lumene Nordic C [Valo] Glow Boost Essence
£29.90 | Buy from Lookfantastic
Why we love it: If you haven't heard of Lumene, the brand has taken inspiration from the Nordic approach to wellbeing and beauty.
Due to harsh climates of the northern longitudes, Nordic women are fresh-faced, radiant and healthy-looking and Lumene sources all its natural ingredients in Finland because "it's one of the unspoilt sanctuaries on Earth", with pure water from the local lakes and natural springs.
It's no surprise then, with this ethos, that its Glow Boost Essence leaves your skin feeling fresh and radiant. Enhanced in this serum is Wild Arctic Cloudberry, Vitamin C and pure arctic spring water and this leaves skin feeling more radiant and younger-looking with the added plumpness that comes from its hyaluronic acid.
If you keep this bottle in the fridge, it feels really fresh and invigorating and we noticed that dark spots look reduced after just two weeks.
READ NEXT: Best eye cream for dark circles, wrinkles, fine lines and bags
Buy now from Superdrug
---
♥︎ The Ordinary Ascorbyl Glucoside Solution 12%
£8.90 | Buy now from Feelunique
Why we love it: We're huge fans of The Ordinary. It delivers amazing products for a fair price and this serum not only brightens the skin, it also reduces the signs of ageing.
Instead of using L-Ascorbic acid, The Ordinary has found that Ascorbyl Glucoside is a water solution that is a derivative of Vitamin C which makes the serum highly potent while being less irritating. It also means its absorbs quickly on the skin. This can be applied morning and evening as part of your skincare routine.
Despite these assurances, it's still worth testing this serum because everyone's skin is different. Many reviews have said after two weeks of use their dull skin has become smoother and brighter.
READ NEXT: The best The Ordinary products for all your skincare concerns – from large pores to redness, wrinkles and acne
Buy now from Feelunique
---
Don't miss out! Sign up for the mamabella newsletter today
---
MORE LIKE THIS
---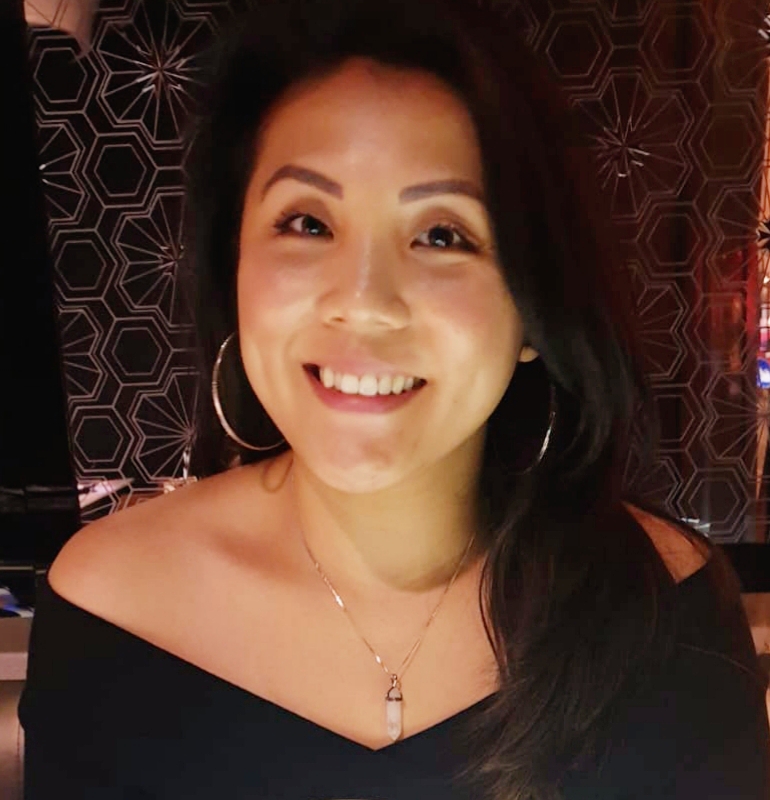 Jenny has always had a strong passion for beauty, health, skincare and wellbeing. After working in marketing in the corporate world she has stepped out to fulfil her passion for content writing and blogging. You can discover more on her
Instagram
page