Spotlight on…Tropic Skincare's fantastic natural, fresh and sustainable beauty lines
30th June 2020 | Author:
Annie Hopson
Tropic is a UK-based multi award-winning range of skincare and beauty products, freshly made using the most innovative, effective ingredients that nature has to offer.
The brand was informally established in 2004, and the company became officially incorporated in 2011 after founder and CEO, Susie Ma, took part on the seventh series of The Apprentice.
Business magnate Sir Alan Sugar invested to become a partner in Tropic and since 2011, the brand has continued to grow, becoming a firm favourite among beauty buffs.
Over the coming weeks and months, we will be shining a light on brands that represent and align with what we stand for at mamabella as part of our Brand Spotlight series – brands that offer affordable products at low prices; brands which champion inclusivity and diversity; clean, sustainable and ethical beauty brands, and brands that are challenging the beauty industry hierarchy.
It only seemed right for Tropic to take centre stage this week!
---
Tropic Skincare: A brief history
Tropic's founder, Susie Ma was just 15 when she began selling her homemade body scrub at a stall at Greenwich Market.
Her upbringing in Tropical North Queensland inspired her curiosity about how plants and fruits that flourish in tropical climates could also benefit the skin, too. She began creating the body scrub recipe with her family in their kitchen home and would sell it on the weekends around her studies.
To help her mother make ends meet after they moved to the UK, Susie began selling her body scrub at London markets to help contribute to the household bills. By the time she was 21, she had raised enough money to buy her mum a house, fund her university degree and purchase her first investment property!
In 2011, Susie 'officially' launched the Tropic business with just over a handful of products.
Today, the range contains more than 100 products, spanning skincare, hair care and makeup. What's even more impressive, for the third year running, Tropic has been named the fastest-growing skincare brand on The Sunday Times Virgin Atlantic Fast Track 100 list, and has won over 140 industry awards for its efficacious formulations.
FURTHER READING: Tropic Skincare and The Ordinary top Google searches as people hunt for sustainable and organic beauty
---
Why we love Tropic
Tropic believes that plants are the most nutritious and beneficial for the skin so therefore all its ingredients are sustainably sourced from the Amazon rainforest, Polynesia, Australia and many more exotic regions brimming with powerful botanical actives.
In addition, Tropic is huge on animal welfare and the environment; they never test on animals and don't use any derivatives that cause animals distress. They stand with Cruelty Free International, The Vegan Society and PETA as a 100% cruelty-free brand.
In 2019, Tropic sent zero waste to landfill, and is helping its customers live a lower impact lifestyle with a packaging returns initiative on some of its products. By the end of 2020, the brand strives towards offering refillable packaging across the whole skincare range.
At mamabella, we believe women should feel empowered and that's one of the reasons why the brand's ethics resonates with us so much. Behind the scenes, Tropic has more than 14,000 ambassadors.
These are beauty business owners, most of which are women, who sell Tropic products across the country. Founder and CEO, Susie, believes in empowering budding entrepreneurs and offering up more opportunities to women in the business world and for that Susie, we applaud you.
---
The best Tropic Skincare products
WANT TO KNOW MORE? Best BB cream | Best moisturiser | Best tinted moisturiser | Best toner | Best primer | Best cleanser| Best eye cream| Best anti-ageing cream | Best hand cream| Best foot cream | Best face mask | Best face exfoliator
---
1. Tropic Skincare Smoothing Cleanser Complexion Purifier & Bamboo Face Cloth
£18 | Buy now from Tropic
Who's it for? All skin types. If you have sensitive skin, the brand also offers an unscented version of this skincare staple – as it does with many of its skincare lines.

Why we love it: This product really does what all the best cleansers should do: it removes makeup, leaves skin feeling clean without making it feel dry and doesn't cause any irritation. The bamboo cloth is an added bonus, removing all traces of makeup without scratching or pulling on the skin.
How to use it: Massage two to four pumps onto dry skin and rinse the bamboo face cloth in warm water, wipe away the cleanser and any excess makeup.
---
2. Tropic Skincare Signature Hand Wash
£16 | Buy now from Tropic
Who's it for? The whole family.
Why we love it: Tropic Skincare's hand wash deep cleans hands and leaves them feeling super soft – it also smells incredible! This product is naturally antibacterial and pH-balanced and is enriched with Australian lemon myrtle, coconut to clean the most sensitive skin, and eucalyptus.
How to use it: Cleanse and refresh hands by applying one pump, lather and rinse off. When the bottle is empty, you can pick up a Tropic Skincare hand wash refill pouch, which contains two bottles worth of soap and saves you purchasing and throwing away yet another plastic bottle.
---
3. Tropic Skincare Colour Palette and Trays
From £16 | Buy now from Tropic
Why we love it: Choose from the vast selection of Tropic's makeup offerings (the price will vary depending on what palette size you choose) and create a completely personalised, reusable palette with the exact number of shades of blush, bronzer, highlighter and eye shadow that you want!
Each palette has magnetic trays that snap into place and are easy to interchange. It's compact and perfect if you're on the go.
How to use it: Pick from the following options:
Option A – 1 large and 6 small trays

Option B – 1 large, 1 medium and 4 small

Option C – 1 large, 2 medium and 2 small

Option D – 1 large and 3 medium
---
4. Tropic Skincare Clear Skies Cleansing Powder
£18 | Buy now from Tropic
Who's it for? Formulated with combination, oily and blemished-prone skin in mind.
Why we love it: Cleansing powders can tend to be a little harsh on the skin, however the Tropic skincare cleansing powder could not be more gentle.
The dermatologically tested, water-activated powder is super fine. It contains plant enzymes to gently remove dead skin cells, blue spirulina to clear and refine pores, and hyaluronic acid to hydrate the skin. You can read more about this acid in our guide to the acids in your skincare.
How to use it: Use once or twice daily. This cleansing powder isn't designed for makeup removal or for use around the sensitive eye area, so make sure you've removed any makeup first. Mix half a teaspoon with a few drops of water and massage into your face using circular motions. Rise or gently wipe away with a bamboo face cloth.
---
5. Tropic Skincare Super Greens Nutrient Boost Serum
£42 | Buy now from Tropic
Who's it for? For tired-looking skin.
Why we love it: A favourite among Tropic Skincare customers, this serum is a cocktail of skin saviours, including chlorophyll, kale, maca root and green coffee.
It repairs and moisturises, while also soothing acne and uneven skin tones. An all-round wonder product that leaves skin looking and feeling noticeably healthier. The only downside is that it's pretty pricey!
How to use it: Massage three to six drops of this serum onto your face and neck in upward, circular motions.
---
6. Tropic Hair Smooth Radiance Oil
£24 | Buy now from Tropic
Who's it for? For dull, lifeless hair.
Why we love it: This versatile styling oil helps hydrate hair and tame frizz and flyaways.
It leaves hair looking extremely glossy and feeling silky, whilst also strengthening it. It's enriched with Tamanu oil to repair and hydrate, Maracuja oil to promote a glossy shiny appearance and Abyssinian oil to help improve manageability of hair.
How to use it: Add three to five pumps to dry or damp hair, leave for 20 minutes and wash hair as normal. For best results leave in hair overnight.
---
Don't miss out! Sign up for the mamabella newsletter today
---
MORE LIKE THIS
---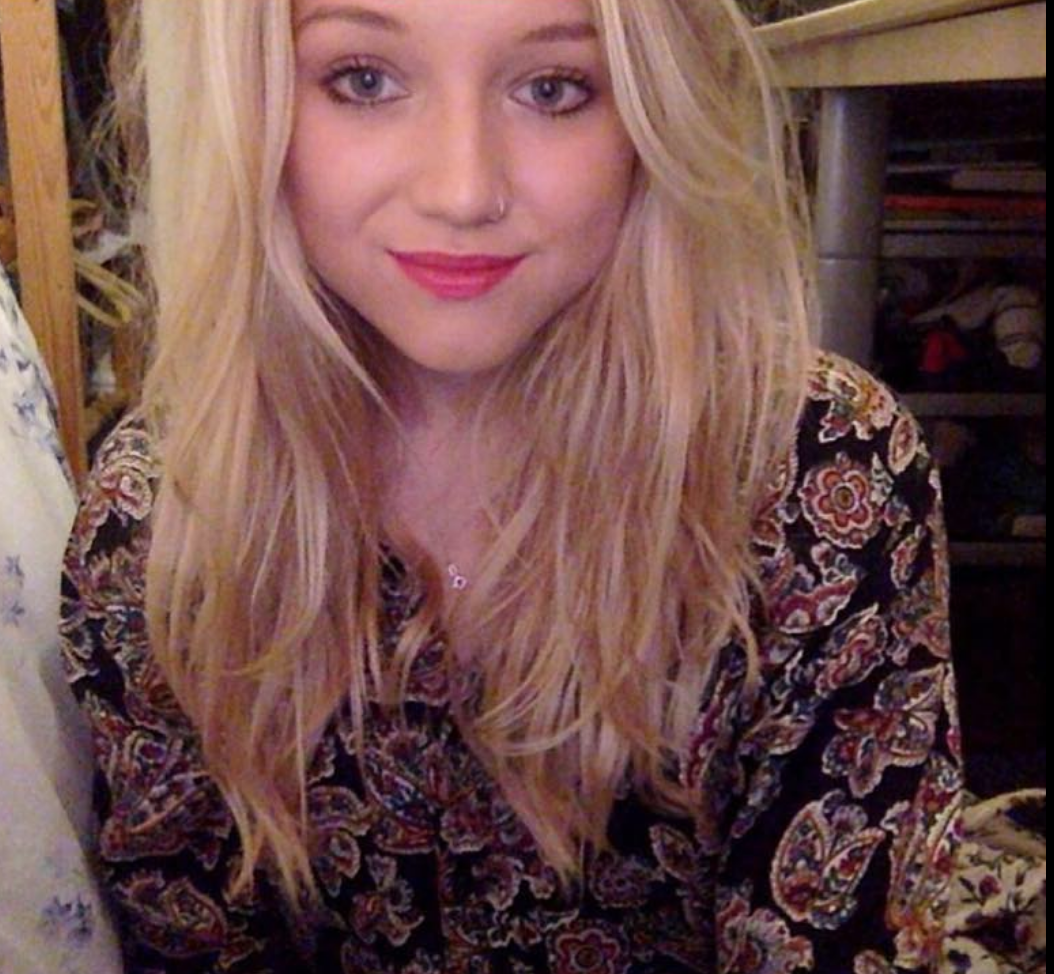 Annie has a degree in Multimedia Journalism from Bournemouth University. Since graduating, Annie has freelanced for a travel magazine and is a senior account executive for a technology PR consultancy based in London, where her main role is content creation.