Skin serum, facial oil or moisturiser: What's the difference and which one do you need?
5th September 2022 | Author:
Phee Waterfield
Whether it's the reams of products online, or those lining the shelves of high-street stores, it can be confusing to know whether you even need a facial oil or serum, let alone which type, brand, price and so on.
We recently looked into the science of serums, and have previously explained what ingredients to look for when shopping for moisturiser but this is assuming you already know which of these products you need or want.
If you're none the wiser, as are most of us are, we spoke to Nav Kaur, a member of the General Pharmaceutical Council and Society of Cosmetic Scientists and founder of Tamaar Skincare, to help explain the differences between serums, moisturisers and oils and, more importantly, how to know which one to pick for your skin type.
READ NEXT: The truth about the acids in your skincare
---
Moisturiser
The changing weather, pollution, air conditioning in offices and on trains, and more can cause our skin to feel dry, look dull, become clogged and suffer from stress. A great way to top up its hydration and bring it back to life is to use a moisturiser.
Pros: "Moisturising daily could hold back time when it comes to your skin health and ageing," Kaur told mamabella. "You could be seriously letting your skin down and advancing signs of ageing if you don't use a good moisturiser on your face. "Investing in the right type of moisturiser for your skin type is also crucial to preventing wrinkles, dehydration, enlarged pores and excess sebum which can cause acne."
In our science of moisturiser article, we explained how moisturiser works with your skin, and which ingredients to look for, based on your skin type. For example, oily skin benefits from Glycolic acid, blemish-prone skin responds well to salicylic acid and mature skin goes hand-in-hand with Hyaluronic acid.
READ NEXT: The science of moisturiser
In terms of when to use moisturiser, Kaur recommends using a lighter product in the daytime, as it "sits better under makeup" and gives a smoother application for foundation. She also says that using such a product can provide a barrier against external irritants, such as dust and pollutants, and can rehydrate the skin as it contains water. You can then use a thicker product overnight to repair and replenish your skin as you rest.
Cons: Unfortunately, using a moisturiser does come with downsides. Choosing the wrong moisturiser for your skin type can actually make problem areas worse. According to Kaur, using this product is more likely to clog pores than oils and serums because it sits on the upper layers of your skin. Making sure you're following a good cleansing and toning regime will help reduce these effects, but it's worth considering when choosing a product.
---
Serum
As we explain in our What is serum? article, we're increasingly seeing skincare brands launch serums but there's a still a fair bit of confusion over whether or not these serums replace moisturisers – or other facial products. They focus on the lower layers of your skin, helping improve its texture from within.
Pros: "Serums are a great addition to any skincare routine and they help to repair and protect the skin addressing a variety of skin concerns such as aging, acne and hyperpigmentation," continued Kaur. "They come in a vast array of different consistencies — these differences in viscosity and formula make specific serums more appropriate for a particular concern or skin types." According to Kaur, traditional serums contain water, although there are more oil-based products launching.
WANT TO KNOW MORE? The science of serums
Cons: However, serums can often contain preservatives and unnecessary ingredients or fillers, which might do more harm to the skin than good. They are also much lighter in weight on the skin and you'll more often than not need a moisturiser placed on top of it to create a protective barrier.
---
Facial Oil
More of a "direct competitor" to moisturiser than serum, facial oil products provide hydration and nutrition to the skin.
Pros: According to Kaur, facial oils provide the skin with lipids —an important component of living cells — and usually contain plant extracts.
"Facial oils offer the multifunctional ability to moisturise the skin and have the capacity to restore the skin's barrier, leaving skin feeling firmer and looking more radiant," said Kaur. "Oils also help to protect skin from environmental damage, which can lead to acne and premature ageing."
READ NEXT: How to get rid of dark circles
Oils can be used on top of serums to lock in moisture, according to Kaur, and they leave skin feeling supple and plump. Due to them being waterless — waterless beauty is part of the rising clean beauty trend – facial oils have less impact on the environment as it helps preserves the planet's vital resources.
Cons: As you can imagine, people with oily skin need to be careful about which facial oils they use. They're not off-limits – and you most definitely still need to moisturise oily skin – but facial oils are the most likely to both benefit, and mess with, the delicate balance depending on which you choose. When using this product, there is no need to double up with a moisturiser like you have to when using a serum.
---
Which product do I need?
As Kaur explained, the choice about whether or not your face best suits moisturiser, serum or facial oils – or a combination of these – comes down to personal preference, affordability and what needs to be achieved.
"Oils seem to have fewer questionable ingredients and are great for the evening after cleansing, however, moisturisers may feel lighter in hot, humid climates," Kaur added. "Moisturisers are also better for sensitive skin types as they have no synthetic ingredients."
READ NEXT: What is acne and how to get rid of it
For breakouts and acne sufferers, Kaur said that while it might sound counterintuitive, facial oils can be a saviour. "Oil and water don't mix, so 'oil-free products' are not necessarily the best option. When the oil is applied to the skin, it blends well with our own natural oils and this helps draw out impurities more efficiently. Prepare for blemish-free skin when using oils as part of your daily routine."
When it comes between serums and oils, the main point of difference is that oils are more suitable as moisturers. "Facial oils can be used alone instead of a moisturiser whereas serums deliver a deeper dermis penetration and perform better when used in conjunction with a complementary moisturiser," explained Kaur.
Which Skincare Product do I need for my skin? 
Oily skin: Facial oil
Normal skin: Serum, and potentially layer with oil
Dull skin: Facial oil
Problematic skin: Facial oil
Sensitive skin: Moisturiser
---
Don't miss out! Sign up for the mamabella newsletter today
---
MORE LIKE THIS
---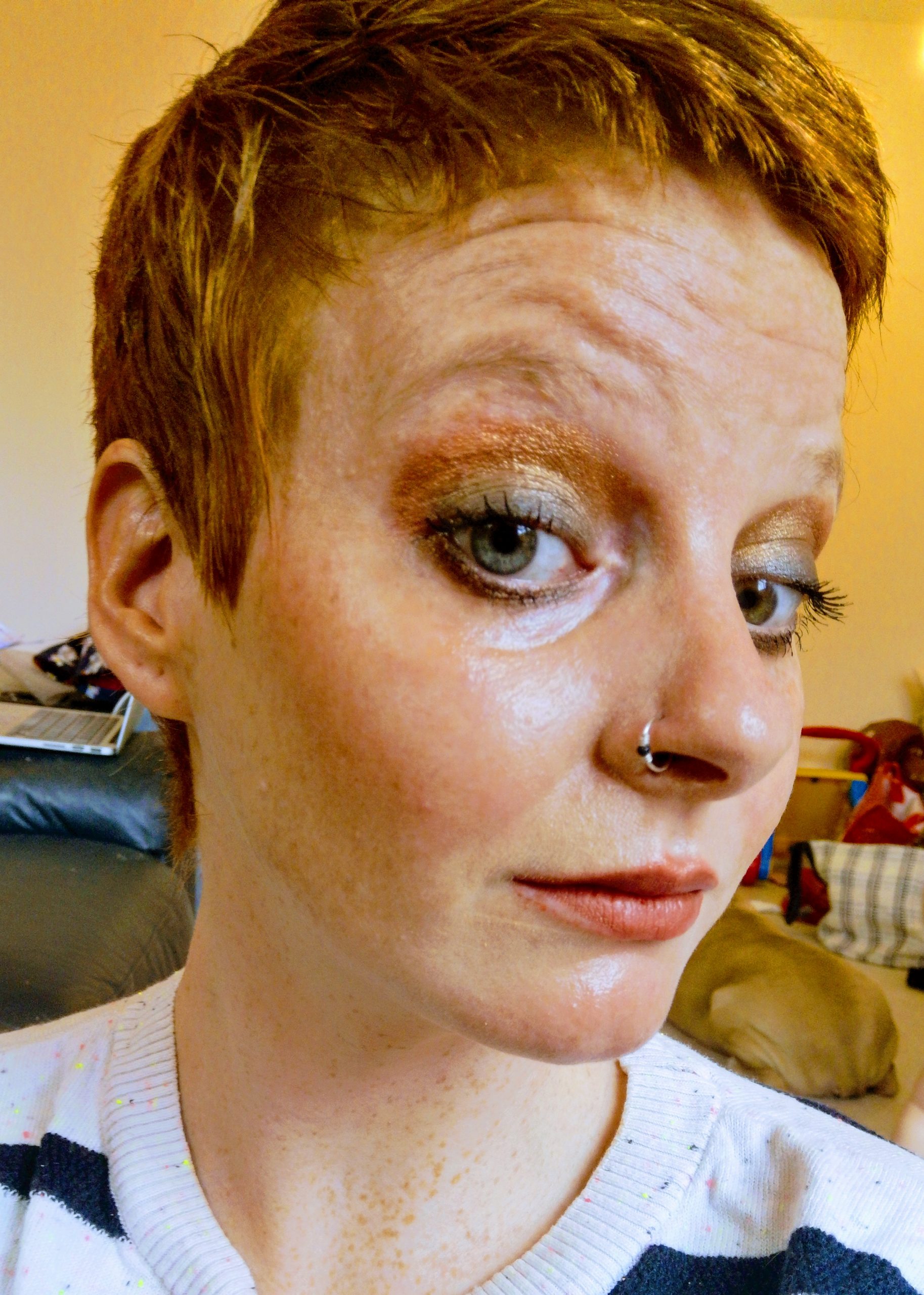 Sophia is an international journalist covering technology, healthcare, culture and lifestyle. Her words appear in outlets such as Newsweek, Forbes, Metro UK, New Scientist and more