How to master makeup for oily skin, according to the experts
18th April 2020 | Author:
Victoria Howe
Mastering makeup for oily skin can be the difference between a dewy glow and a greasy slick.
As anyone with oily skin will attest, it often feels pointless applying makeup at all because the effort is undone within an hour when your foundation has all but slid off your face, your nose is shining and your eyeshadow has gathered in the creases of your lids.
If you feel our pain and want to know how to get all-day makeup for oily skin, our resident makeup artist Victoria Howe has revealed her top tips in the latest in our Ask the MUA series. Victoria is founder and Chief Makeup Artist at Victoria Howe Make Up and you can follow her stunning looks on her Instagram page, @victoria_howe_makeup.
---
Makeup for oily skin
As Victoria explains below, the bulk of the effort needed when trying to master makeup for oily skin is in the preparation of the skin rather than in the makeup used, or the techniques. If you want more specific advice on the latter, you can read more on Victoria's How to get flawless skin guide or her explainer on how to apply foundation like a pro.
Don't skip the moisturiser
The key to managing any extreme skin type, whether it's dry or oily, is to perfect your skincare routine. Looking after your skin and picking the best cleansers, toners and moisturisers that are suited to your needs will make an absolute world of difference to how your makeup sits and looks. In summary, a good skincare routine normalises the skin as much as possible.
There is a tendency, however, for people with oily to skip the moisturiser step, believing it will make matters worse but even oily skin needs moisturising. Look at it this way – if your skin is getting its hydration from the best moisturiser (or best tinted moisturiser) it doesn't need to overproduce oil to compensate. 
A moisturiser with glycolic or salicylic acid is best for oily skin as these ingredients tend to cut down excess oils. Learn more in our science of moisturiser guide, as well as our explainer on the truth about the acids that are in your skincare. 
We've also started recommending the best moisturisers for oily skin here.
---
Prime with a mattifying primer
Such is the scourge of oily skin, there are literally dozens of mattifying primers specifically designed to absorb excess oils and provide a good base for achieving that flawless finish.
Applying any primer will prevent your makeup from sliding off of your face, but choosing one that specialises in balancing oils will give you the all-day makeup for oily skin you're desperate for. We rate Smashbox's Photo Finish Oil and Shine Control primer extremely highly, but at £28 it doesn't come cheap. One of our favourite, more affordable primers is Sleek Makeup's £7.99 Mattifying Primer. 
The same goes for priming the lids, use an eye primer rather than concealer on the eyelids because primers soak up more oils and prevent eye makeup from creasing. We recommend the Bobbi Brown Long-Wear Eye Base (£21) or the cheaper, £6 NYX Professional Makeup Eye Shadow Base.
Use powder…but not too much
Powder-based products work better than liquids and creams on oily skin types as they absorb oils and help mattify your skin. A word of warning though, don't overdo it with face powders because they can make your skin produce more oils to compensate. This is why using a decent primer helps the powder you do apply last longer.
A setting spray also helps "melt" the layers of makeup together – primer, foundation, powder and so on. We recommend the fantastic Urban Decay De-Slick Setting Spray (£26). It's expensive but, in our opinion, it's one of the best products in our makeup bag.
FURTHER READING: What is setting spray and what does it do?
Blot rather than reapply
Blotting excess oils from oily spots on the skin is much more effective than dumping a load of extra powder onto the skin – which will eventually look very cakey.
You can use a tissue to do this but this isn't always as effective as you'd think. Instead, we use blotting tissues and blotting films – our favourite is NYX Professional's Fresh Face Blotting Paper – or you can dot Clinique's Pore Refining Solutions Instant Perfector onto problem areas. This blurs imperfections and sucks up excess oil.
Use waterproof eye products
Waterproof makeup isn't just for when you're going swimming or watching something totes emosh, it's great for people with oily skin to prevent their eye makeup from running and smudging.  A water-resistant eyeliner and eyeshadow with a primer underneath should stay put all day. You can read more about waterproof mascara in our What is mascara made of? explainer.
---
Don't miss out! Sign up for the mamabella newsletter today
---
MORE LIKE THIS
---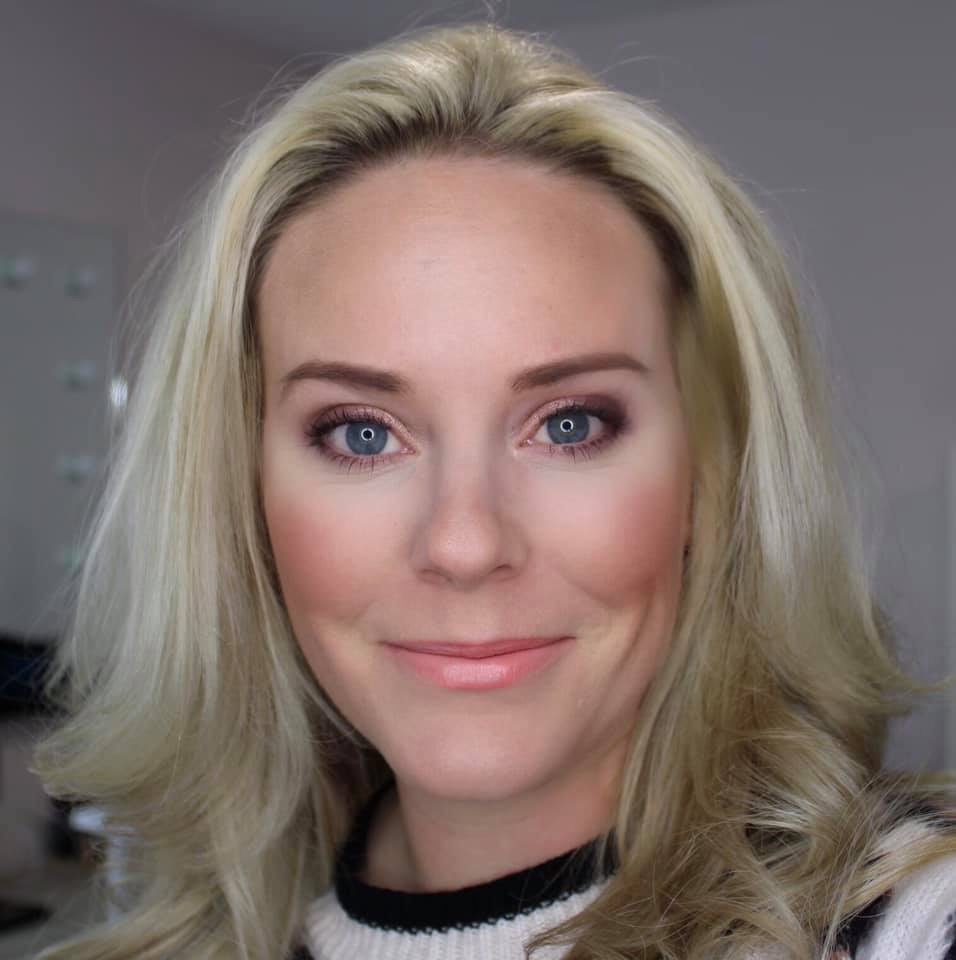 Victoria is Chief Makeup Artist and founder of Victoria Howe Make Up. After graduating from The Academy of Freelance Makeup in Soho two years ago, Victoria now owns and runs her own studio called The Beauty Barn in Havant specialising in helping women of all ages feel beautiful