How to use concealer on mature skin
10th August 2022 | Author:
Victoria Howe
As we age, the makeup techniques we used when we were younger no longer work like they used to; it's not possible to cake our eyes with thick products as seen by influencers on YouTube and Instagram.
As early as our mid-20s, our skin tone changes, fine lines and wrinkles appear and what looked great in our youth can often now look out of place. Our tastes change too, and this is especially true when it comes to choosing the best concealer for mature skin.
In the latest in our Ask the MUA series, Victoria Howe, owner and Chief Makeup Artist at Victoria Howe Make Up reveals how to prepare your base and the best way to apply concealer on mature skin. You can also follow Victoria's looks on her Instagram page, @victoria_howe_makeup.
---
How to apply concealer to mature skin
1. Prepare the skin
Getting your skin ready for any form of makeup is absolutely key and nowhere is this more important than around your eyes.
The skin around, and particularly beneath your eyes is thinner than anywhere else on your face and this makes it more prone to breaking down, becoming fragile and losing its elasticity. It's also missing any form of soft tissue, such as fat or muscle, that's found below other parts of your skin and this increases the chances of it sagging and sinking.
With this in mind, it's vital to use a good eye cream that contains retinol. If it contains vitamin A and C, peptides and hyaluronic acid then even better but fundamentally you just need a cream that ensures your under eyes are soothed and hydrated.
At the cheaper end of the scale, the best eye cream we've used is L'Oreal's Revitalift Pro-Retinol Anti-Wrinkle eye cream, which costs around the £10 mark. If you're willing to invest in a more expensive brand, Charlotte Tilbury's Magic Eye Rescue is a fantastic investment.
2. Choose a lightweight liquid concealer
If you have mature skin, it's best to choose a hydrating, lightweight, liquid concealer. Try to avoid thick, cream concealers or anything gloopy as this will only draw attention to the areas you're trying to conceal. Think more "serum" than "moisturiser" when considering your concealer's consistency.
While you may think a cheaper concealer, which is typically thinner in consistency, would be best it's a false economy because cheaper makeup doesn't last as long as more expensive brands. This means you may end up applying more product to begin with, or find yourself reapplying throughout the day. You then end up buying twice the amount for the same price as a long-lasting, more expensive concealer and could end up spending more over the course of a couple of months.
With this in mind, we highly rate MAC's Studio Waterweight Concealer. It costs £19.50 for a 10ml bottle and while this may seem a lot, you only need a tiny amount meaning the small bottle lasts a very long time. We're currently up to 11 months of the same bottle using it most days.
3. Selecting the correct shade
The shade of your concealer is really important.
You want to highlight and brighten up your eyes, so pick a shade that's one lighter than your natural skin tone and it will bring out the natural highlight in your face, where the light hits.
READ NEXT: How to apply foundation like a pro
For the rest of your skin, keep with a shade that is exactly matched to your natural shade. We've detailed some tips on how to determine your natural shade in our How to apply foundation like a pro article, and explained the types of skin tone in our science of foundation explainer.
4. Avoid fine lines and wrinkles
Completely avoid putting concealer on any lined areas of your face, such as smile lines or crows feet. Adding product to these areas will do the opposite of what you want; they serve only to highlight and enhance these areas further, rather than blending them away.
5. How to apply multiple layers
In our How to apply foundation like a pro guide, we explained the importance of using a damp beauty sponge to apply your base but when it comes to concealer, the rules are slightly different. To get the best results, and great, even coverage, apply your first layer of concealer with a dry sponge and wait for the concealer to dry.
You can then apply the second layer with a damp sponge.
6. Blot and set
Once you've applied your concealer to the areas of your face that need it, while it's still slightly wet and tacky, take a thin sheet of tissue paper and gently blot over the area. This will remove any excess.
Don't rub the skin, especially not the delicate skin beneath the eyes, as this will remove or smudge any product you've added. Instead, tap the tissue gently onto the areas and then set with a setting powder straight away.
A setting powder, as opposed to finishing powder, works to smooth out your concealer, preventing it from creasing and helping it last longer.
---
Don't miss out! Sign up for the mamabella newsletter today
---
MORE LIKE THIS
---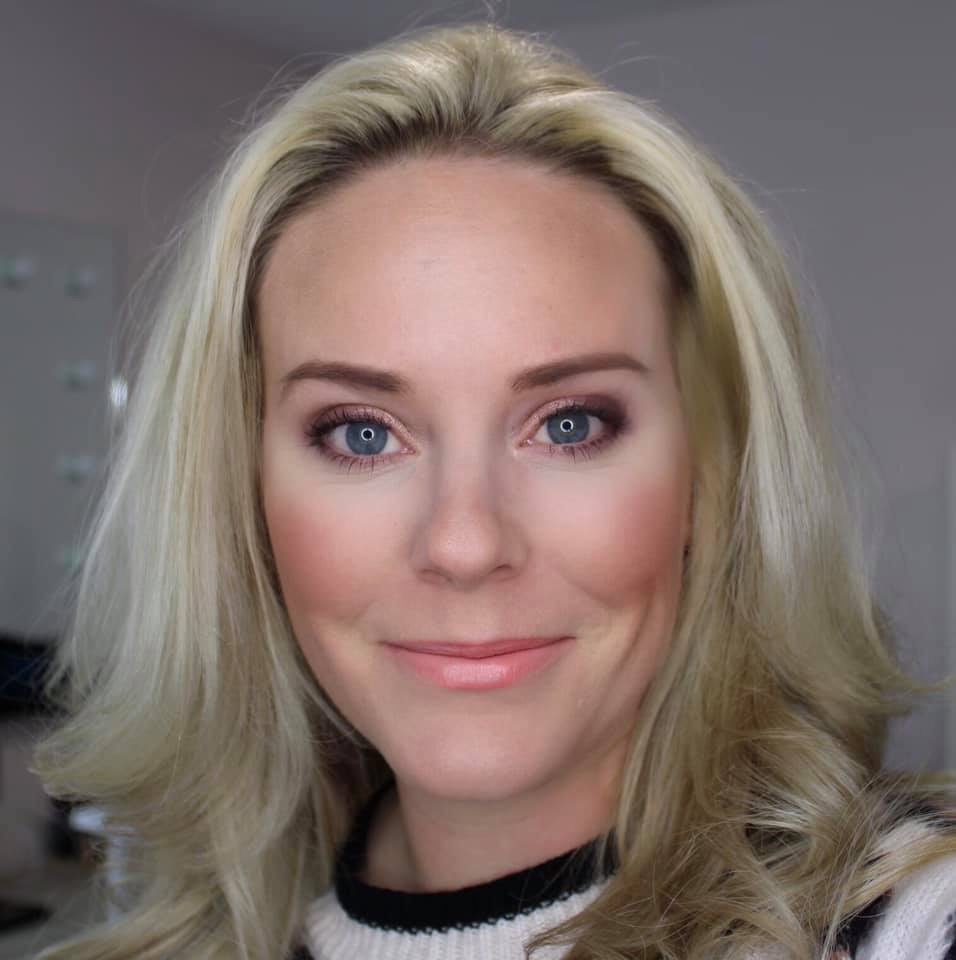 Victoria is Chief Makeup Artist and founder of Victoria Howe Make Up. After graduating from The Academy of Freelance Makeup in Soho two years ago, Victoria now owns and runs her own studio called The Beauty Barn in Havant specialising in helping women of all ages feel beautiful