How to put on false eyelashes for beginners: Apply fake eyelashes like a pro with these MUA tips
26th March 2023 | Author:
Victoria Howe
Our makeup artist tips show how to put on fake eyelashes, how to remove them, and how to clean them to help them last longer
---
Knowing how to put on false eyelashes is very different from actually being able to do it. You can watch various YouTube videos or clips of Instagram influencers applying them with ease but, if you're like us, trying to copy their technique seems impossible.
Thankfully, in the latest in our Ask the MUA series, our resident makeup artist Victoria Howe has revealed her top tips for how to put on false eyelashes quickly and (relatively) easily. It still takes a fair bit of practice but Victoria's advice shows us how the pros do it, so you'll know which technique to learn and master.
There is also the option of "cheating" and buying magnetic lashes. These use magnetic eyeliner, rather than glue, and are much easier to apply but aren't great if you have sensitive skin or eyes.  You can read more in our Cheat's guide to makeup.
Victoria is founder and Chief Makeup Artist at Victoria Howe Make Up and you can follow her stunning looks on her Instagram page, @victoria_howe_makeup.
READ NEXT: Cheat your way to false eyelashes 
---
How to put on false eyelashes
There's a little confusion over whether or not you should put on false eyelashes before doing the rest of your eye makeup. Some people may find that they don't need to use eyeshadow with false eyelashes so for them this point is moot, but if you want a striking eyeshadow look to match your striking lashes, it's better to do it all *before* you apply them.
This is because it can be tricky to get the same kind of precision and access to your eyelid once the lashes are in place, plus you run the risk of covering your lashes with eyeshadow powder as it falls. This can turn a fierce, slick look into a mess really quickly.
Step 1: Apply mascara
Step 2: Trim the lash
Step 3: Apply lash glue and wait at least 30 seconds
Step 4: Place the centre of the lashes in the centre of your eye
Step 5: Separate and squeeze
Step 6: Tightline
---
♥︎ Apply mascara 
Start by curling your lashes and applying mascara. This means you can pinch your own lashes together with the false lashes and they will not only look more natural but also will set well and be less prone to lifting.
If you're looking for best mascara recommendations, we've tried and tested a bunch for our best mascara for short lashes, and best mascara for Asian lashes guides. 
---
♥︎ Trim the lash
Before you apply any glue to the lashes, place each one against your own eye to measure the lash.
Lashes are deliberately long in an attempt to cater to most eye shapes and sizes but most of us will need to trim the strip lash down to get it to fit our own eye better and to follow our natural lash line.
Using a pair of nail scissors, always trim the outer end of the lashes, not the inner lashes. The inner lashes are typically shorter so that they sit better on our natural lashes.
---
♥︎ Apply lash glue and WAIT
Apply a thin layer of lash glue on the back of your hand and then run the strip part of the lashes across it. This makes it easier to control how much glue you use and make sure the edges are well covered.
Some people also like to brush the glue onto the lash band but we find that unnecessarily fiddly and less accurate than using the back-of-the-hand method.
Wait around 30 seconds for the glue to go tacky. This is the most important step! If you try to put the lashes on too early, before the glue has become sticky, you run the risk of getting glue all over (and even inside) your eye.
If you also find that the glue that ships with most false eyelashes isn't good enough, we rate the Duo Quick-Set Strip lash adhesive in clear. You only need a small amount, so a little goes a long way, and this pen shape applicator means you don't have to use those fiddly plastic applicators in the tiny sample pots.
While you're waiting for the glue to become tacky, manipulate the strip lash slightly to give it a more natural curve by folding the lash so that the two ends meet, which has the added benefit of helping to distribute glue to those pesky ends that tend to lift.
---
♥︎ Apply the lashes
Apply the strip lash as close to the lash line as possible, it should almost be balanced on the natural lashes but close enough to the lash line to stick well. Most people struggle with this part and it's the part that takes the most practice.
The video below is one of the most helpful and simple "how to put on false eyelashes" video we've found.
Some tips to help when applying lashes to your own eyes are:
Keep your eyes open, closing your eye changes its shape
Use a mirror underneath your face and look down into it rather than straight ahead
Place the centre of the lashes down first and then manipulate the edges into place.
Both of these steps will improve your placement. Some of the editors at mamabella have found using tweezers to put on false eyelashes also makes this process easier and we recommend the Eylure Lash Applicator Tweezer.
Eyelash tweezers aren't for everyone, though, so if you find using your fingers is more accurate, then that's fine as well.
---
♥︎ Separate and squeeze
Once you're happy with the placement, use a clean spoolie – the small, firm brush that is usually found on the opposite end of an eyebrows pencil – to brush out the lashes.
Then either using tweezers or your fingers, squeeze your natural lashes and the strip lashes together so that they blend in with your natural lashes rather than sit on top.
---
♥︎ Line the lash
One final step, which can help conceal any spaces and gaps between the false lashes and disguise the strip on the lash line, is to apply an eyeliner of your choice.
To boost the impact, we recommend tight lining your eye. This involves putting a dark pencil liner below your lashes, on the underside of your upper lid.
---
How to remove false eyelashes
If you're reading this and thinking, "surely you just pull them off", you could be damaging both the false eyelashes and your own natural lashes in doing so. We recommend you follow these steps to preserve the life of both lash types.
Step 1: Soak cotton bud or pad in an oil-based eye makeup remover. We recommend Clinique's Take The Day Off cleansing oil but you can also use coconut oil.
Step 2: Close your eye and run the bud over your lash line. This will help loosen the eyelash glue.
Step 3: Peel away the eyelash, starting from the outer corners of the eye and working inwards, gently lifting the false eyelash up in the direction of the lash line.
Step 4: Remove excess makeup and glue by soaking another pad in eye makeup remover and wiping over your eyes to get rid of the rest of your eye makeup and any glue residue.
If you're careful enough, you'll be able to reuse most false eyelashes. If any glue or makeup remains on the lashes themselves, you can peel it off gently or apply a small amount of makeup remover to a cotton bud and rub it along the strip line.
If you find that clumps of mascara are left on the lashes, soak two cotton pads with eye makeup remover and sandwich the lash in between them. Leave for a couple of minutes and then gently wipe the lashes to remove all traces of the mascara.
---
♥︎ Don't miss out! Sign up for the mamabella newsletter today ♥︎
---
MORE LIKE THIS
---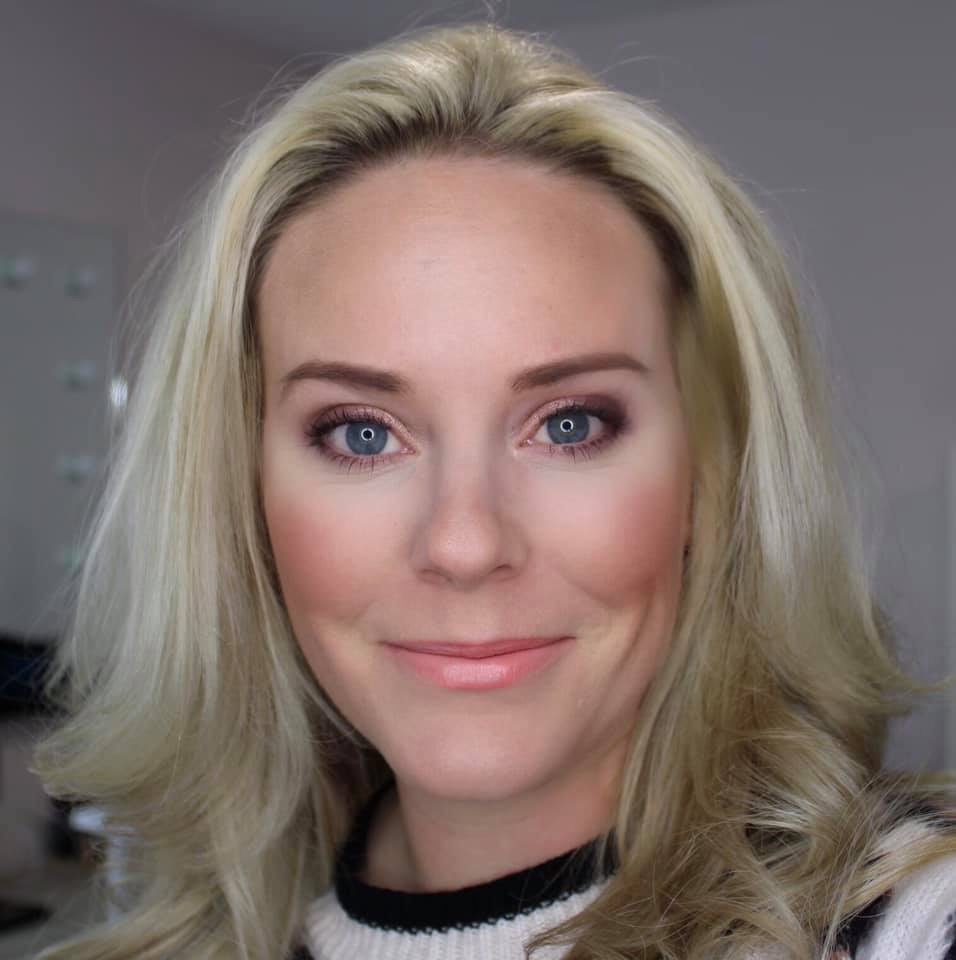 Victoria is Chief Makeup Artist and founder of Victoria Howe Make Up. After graduating from The Academy of Freelance Makeup in Soho two years ago, Victoria now owns and runs her own studio called The Beauty Barn in Havant specialising in helping women of all ages feel beautiful