How to get rid of dry skin on feet: The causes and treatments for rough skin and cracked heels
28th June 2020 | Author:
Annie Hopson
Rough and cracked skin is extremely common yet knowing how to get rid of dry skin on feet is much more difficult than it should be, and more difficult than anywhere else on your body.
This is because your feet have fewer oil glands than other parts of our body.
READ NEXT: Best foot cream
Dry skin on feet can make the affected area feel itchy, tight and even painful at times, and from a cosmetic standpoint – a little bit gross in a pair of sandals.
Simple foot soaks, moisturisers and regular exfoliation can help get rid of dry skin, remove areas of dead cells and calluses, and prevent them from returning and in this article we've rounded up the main causes and treatments needed to maintain sandal-ready feet all year round.
Dry skin on feet: Common causes
First we're going to take a look at the everyday factors that may be to blame for the dry skin on your feet.
A lack of moisture: Dry, cracked and flaking skin is especially common around the heel and sole due to fewer oil glands. As a result the skin is thicker, and needs specialised creams to soften and restore moisture
Heat & humidity: Wearing closed shoes, such as trainers and boots, can create an extremely hot and humid environment for the feet. This in turn draws the moisture from the skin, which leads to dry, thick, and cracked skin on the feet
Soaps: Certain soaps and body washes contain harsh chemicals that can strip protective oils from the skin or leave irritating residues that contribute to dry skin. You can read more in our guide to clean beauty and our Sodium Laurel Sulphate explainer.
Ageing: Hormonal and metabolic changes over time decrease skin cell turnover, and as a result the skin's outermost layer gets thicker with age. This also affects the protective fat pad on the sole of the foot, causing it to become thinner. This loss of cushioning in the heel and the ball of the foot can increase skin stress, leading to cracked, callused skin.
Irritation: Standing for long periods or wearing poorly fitting shoes can put constant pressure on specific areas of the feet, or cause friction on the skin leading to sore, dry and calloused skin.
Medical conditions: Dry skin on the feet may also occur as a result of a medical condition such as:

Athlete's foot: A fungal infection that causes a scaly rash between the toes and underneath the foot
Eczema: This refers to a group of conditions that cause skin inflammation. People can develop eczema anywhere on their bodies. Common symptoms include dry, crusty or itchy patches of skin
Psoriasis: A chronic autoimmune condition that causes thick, scaly patches of skin
Hypothyroidism: People may develop extremely dry feet because their thyroid gland cannot regulate the sweat glands on the feet, which can lead to them becoming dry.
---
How to get rid of dry skin on feet
Dead cells on the surface of the skin naturally fall off, and new cells take their place.
However, if you don't remove the build up of dead skin, they form thick, flaky patches on the feet. This is true, albeit to a lesser extent, on your face and other areas.
Over time, dry areas can become cracked especially on the heels, which can make feet vulnerable to infection, while thick calluses can make walking uncomfortable. Here's how to get rid of dry skin on feet for good
Step 1: Exfoliate
Exfoliation involves removing dead surface-layer skin using a physical or chemical exfoliator. Some of our favourites include:
Masoroo Natural Volcanic Pumice Stone for Feet
£9 | Buy now from Amazon
This foot file is made of 100% natural lava stones with incredible exfoliating power. The pumice stone is filled with hundreds of tiny holes to create a unique texture, which is great for removing dead skin and calluses on the feet.
Buy now from Amazon
---
Footner Exfoliating socks
£10 | Buy now from Amazon
Chemical exfoliating socks such as these by Footner, will literally leave dry skin 'peeling' from your feet.
After 10 days, the peeling process will have stopped completely, leaving you with incredibly soft skin. Again, a bit gross but very effective and highly satisfying!
Buy now from Amazon
---
The Body Shop Drops of Light Liquid Peeling Solution
£18.50 | Buy now from The Body Shop
This may seem a little odd – but bear with us. If you have an exfoliating skin peel you use on your face, why not try it on your feet? This was a tip that our The Body Shop consultant Zoe posted (check out her brilliant Facebook page here) and, in hindsight, it just seems like such an obvious thing to try!
We've been using our Body Shop Drops of Light Liquid Peeling Solution on our feet (and face) for the past few week and it seems to have made a big difference. It's not a catch-all solution but it might help shift those stubborns outer layers of dead and dry skin so you can use more targeted treatments on the lower layers of skin.
The Body Shop peel isn't cheap – at £18.50 – but if it works for you, you're effectively getting two products for the price of one. With less effort than a foot file and less shedding than exfoliating socks.
Buy now from The Body Shop
---
Scholl Velvet Smooth Electric Foot File
£40 | Buy now from Amazon
This electric foot file can be used on wet and dry skin, and gently exfoliates dry and flaky skin on both your feet and lower leg area.
With a variety of different roller heads to choose from, you can adjust the device to your personal needs for smooth feeling feet. Expect a whole lot of 'foot dust' with this one. It's a bit gross, but so, so great.
Buy now from Amazon
---
Step 2: Soak your feet
Soaking feet in warm water helps soothe and loosen dry skin, whilst also improving blood circulation, which int turn can help prevent dry skin in the future.
Adding a small amount of vinegar to a foot soak may also help to treat mild forms of Athlete's foot, as vinegar has powerful antimicrobial properties that help disinfect the feet and eliminates foot odour. You can read more about Athelete's foot in our best foot cream guide.
Other beneficial ingredients that can also be added to a foot soak include: Epsom salt, honey, lemon juice, peppermint essential oil and oatmeal.
If you're looking for a luxury foot soak from the comfort of your own home, we'd recommend using the HoMedics MySpa Luxury Foldaway Foot Spa.
It's fantastic for soothing aching soles, this spa offers a vibration massage to target the acupressure points on the soles of the feet. Pour in some Mavala Soothing Foot Bath Salts to soothe swollen, dry, and tired feet and you're all set for the perfect pamper evening at home.
Buy the HoMedics MySpa Luxury Foldaway Foot Spa (£39.00) and Mavala Soothing Foot Bath Salts (£11.55) from Look Fantastic.
---
Step 3: Moisturise
Regularly moisturising the feet helps reduce existing dry skin but it also prevents new dry skin from accumulating making it a crucial step after using an exfoliator and foot soak, to lock in moisture in the skin.
If you suffer from sore cracked skin, it's best to avoid lotions that contain alcohol, added fragrances and artificial colouring as these ingredients can irritate the skin further.
Instead look for products that contain humectants such as urea, aloe and hyaluronic acid, emollients, which include plant-based butter and oil and occlusive, such as petrolatum, lanolin and coconut oil.
See our science of moisturiser article or our What is hyaluronic acid guide? for more info.
Read our best foot cream list, where we've highlighted some of our favourite high-street buys for moisturising the skin on your feet and soothing cracked heels.
---
Step 4: Give your feet an intense moisturising treatment as you sleep
For extra hydration, try using moisturising gel-lined socks, or even make them yourselves at home by applying a generous amount of foot moisturiser and a pair of pure cotton socks at bedtime. We recommend Avon's Moisturising socks.
Gel-lined socks contain natural oils and vitamins that help hydrate and repair dry skin on the feet.
We'd recommend using the NatraCure 5-Toe Moisturising Gel Socks (£14.99) which includes aloe vera and shea butter, slowly releasing therapeutic oils, botanicals and vitamins. For best results, wear these socks overnight 2-3 times per week. You can read more about overnight treatments in our sleeping beauty guide.
---
Step 5: Prevent dry skin from coming back
Once you have dealt with any dry, cracked areas on your feet – there's several ways to prevent it from returning in the future.
Practicing proper foot hygiene: The above steps of thoroughly cleaning feet with a foot soak, removing dead skin and keeping the area hydrated with a good foot moisturiser, should be practiced often in order to maintain soft, healthy feet.
Using warm water: Use warm, rather than hot water for showers, baths and foot soaks to stop your feet getting too hot and humid and ultimately drawing moisture from the skin.
Pat dry: Instead of vigorously rubbing feet after a shower, gently pat them dry with a clean towel.
Wearing shoes that fit correctly: It may seem like an obvious one, but proper fitting shoes can make all the difference.
Invest in a foot spray: Try the Peppermint Cooling Spray from The Body Shop (£6.50) to cool and deodorise hot, tired feet and stop bad odours from occurring.
---
Don't miss out! Sign up for the mamabella newsletter today
---
MORE LIKE THIS
---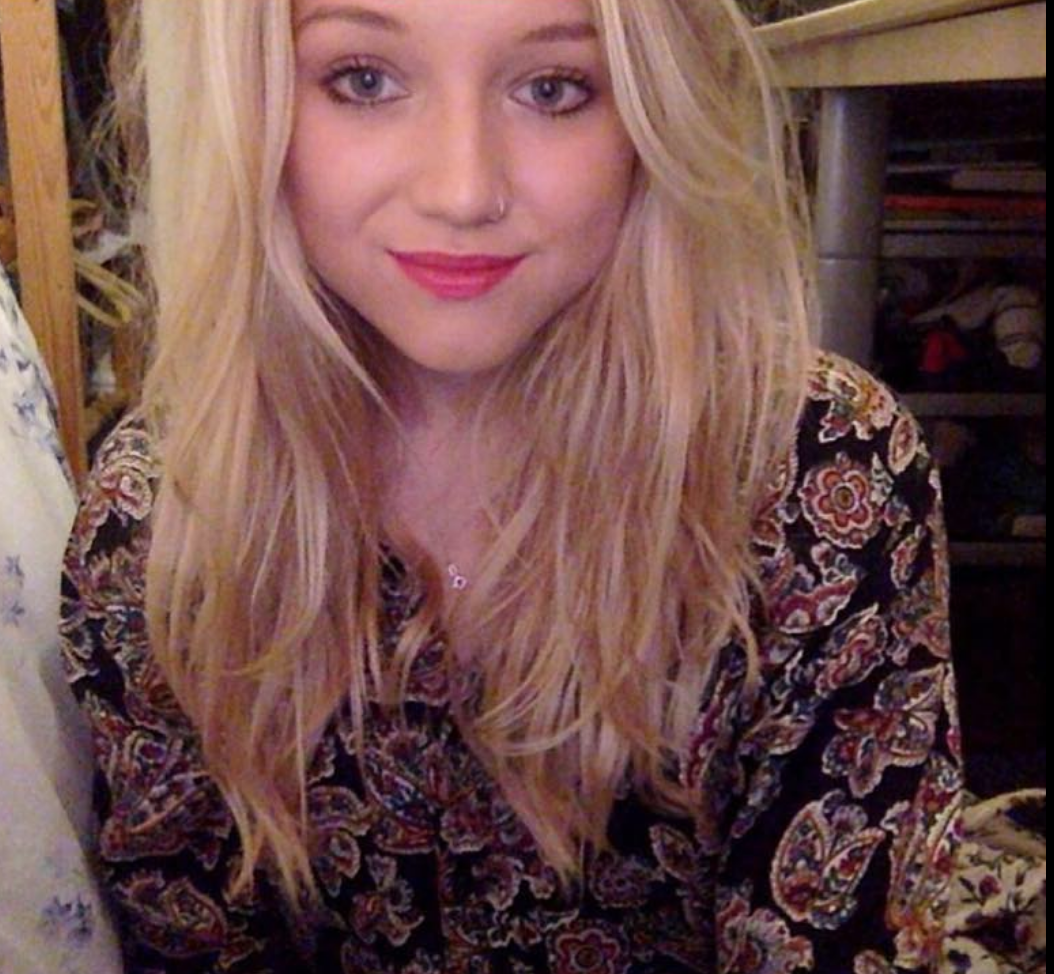 Annie has a degree in Multimedia Journalism from Bournemouth University. Since graduating, Annie has freelanced for a travel magazine and is a senior account executive for a technology PR consultancy based in London, where her main role is content creation.