Where to buy US makeup and skincare brands in the UK: From Tarte to Make Up For Ever and Patrick TA
7th October 2020 | Author:
Phee Waterfield
Recently on the Gram, we've noticed a lot of our favourite skincare experts and makeup artists are using beauty brands we've not come across before in the UK.
These new, exciting products have had mamabella searching down rabbit holes, trying to find them in Boots, Superdrug and our other department stores.
Products from companies like Makeup Forever and Patrick TA — loved by celebrity makeup artist Katie Hughes — are sometimes hard for beauty fans to get their hands on.
But have no fear — we've created this easy-to-use how-to guide to buying your favourite US beauty brands when in the UK, without the hefty shipping costs.
Where to buy US makeup in the UK
When products become accessible in the U.K. it's sometimes hard to remember which have been born in our rosey English homeland and those that have been birthed across the Atlantic. To help readers put the pieces together, here are our favorite U.S. brands.
---
♥︎ Where to buy Make Up For Ever in the UK
Why we love it: This professional makeup brand was born from a collective of makeup artists. They created what they deemed to be high-performance products that also could inspire and empower people to unleash their creative side.
Created in 1984, Make Up For Ever's products are used by professional makeup artists and fans around the world. It became part of the LVMH family in 1999 and today is distributed in more than 60 countries. Sadly, though, the UK isn't one of them.
The Makeup Forever foundation and HD concealer are worth trying to hunt it down in the UK though, alone. Its lipstick range is also to die for with products such as Artist Lip Blush and Rouge Artist Intense Colour Lipstick.
Where to buy Makeup Forever in the UK: Unfortunately, Make Up For Ever is not available to buy in the UK — the closest European country selling the products is France. However, there is a work around. Amazon sells the brand's products for UK makeup enthusiasts, meaning the HD Concealer could be only a click away.
Buy now from Amazon
---
♥︎ Where to buy Patrick TA in the UK
Why we love it: We don't blame you if you haven't heard of Patrick TA brand — it was founded by Vietnamese makeup artist Patrick Ta and is exclusively sold at Sephora in the US.
He created his beauty brand as a dedication to the women in his life, saying on his website: "I have always gravitated toward women. Growing up, I knew I was gay but wasn't out to the world. Women like my mom, my sister and my best friends were the ones who allowed me to be myself. I wanted to create makeup that made women feel confident and beautiful in their own skin, just as women have made me feel."
The brand feels and looks luxurious, but the pricing is surprisingly reasonable – not cheap, but reasonable given the brand's quality. The company's Body Glow Mist is priced at £48 through to its makeup brushes, starting from £16, have finally made their way over to the UK via one of our favourite beauty websites.
Where to buy Patrick TA in the UK: Cult Beauty is stocking Patrick TA's makeup and beauty products, with the Glow Mist featuring in its "Haul of Fame."
Buy now from Cult Beauty
---
♥︎ Where to buy Tarte Cosmetics in the UK
Why we love it: Tarte Cosmetics range isn't only beautiful, its products are always formulated without parabens, mineral oil, phthalates, triclosan, sodium lauryl sulfate and gluten. It is also a cruelty-free company — so no animal testing.
It was founded in 1999 with a single cheek stain product. Today, it boasts bestsellers such as concealers, eyeshadow palettes, mascara, blush and more. It also has creative collections such as SEA, Amazonian Clay, Awake and more.
Where to buy Tarte Cosmetics in the UK: Tarte Cosmetics now ships to the UK meaning there's no need to panic about stocking up.
Buy now from Tarte UK
---
♥︎ Where to buy Kate Somerville in the UK
Why we love it: Created by facialist to the stars, Kate Somerville, these products deliver what they say on the tin.
Hailing from the States, Somerville carries more than 25 years of experience as a skin expert and she created her products to tackle a wide range of common skin complaints such as acne and fine lines.
Having eczema herself as a child, she understands the barriers facing many skincare users.
We recently reviewed her exfoliate ExfoliKate, which delivers a celebrity facial within two minutes, but her Goats Milk Skincare Collection also makes us excited.
The only downfall of the skincare range is the price — it's expensive. But the results make up for it.
Where to buy Kate Somerville in the UK: Cult Beauty sells the range on its UK site. Somerville also sells in Space NK and on her own UK website, so there's plenty to go around.
Buy now from Cult Beauty
---
♥︎ Where to buy Ilia Beauty in the UK
Why we love it: The story behind the brand really speaks to us.
The founder of Ilia Beauty, Sascha Plavsic created the company after staying with her mother during a sabbatical. Reading the ingredient list on her favourite lip balm, she was shocked to discover many of the ingredients were not safe.
This discovery led to her recreating her fave lip balm so it would be safe, effective and natural.
The company describes itself as "skin-centric" and believes skin should look like… well… skin! Its daily essentials are designed to revive and protect users. Using vibrant and vivid washes of colour which have multiple uses, this brand is perfect for anyone on the go.
Bestsellers include its mascara, skin tint serum with SPF 40, tinted lip conditioner and more, meaning there's something for everyone.
Where to buy Ilia Beauty in the UK: We nearly cried when we realised the Ilia website didn't ship to the UK but there is hope in the form of SpaceNK. The company sells the majority of the brand's bestsellers as well as daily essentials everyone needs.
Buy now from SpaceNK
---
Don't miss out! Sign up for the mamabella newsletter today
---
MORE LIKE THIS
---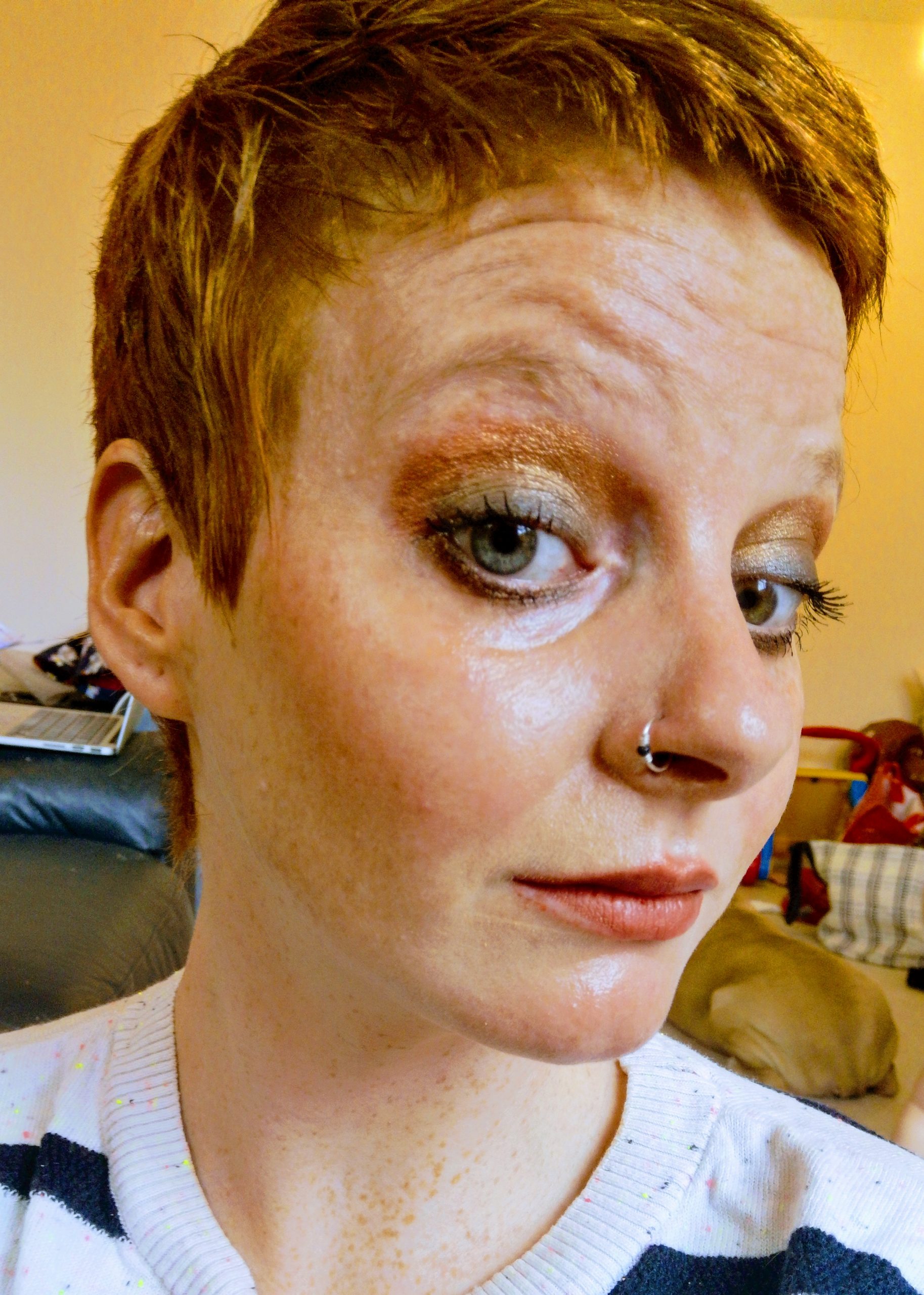 Sophia is an international journalist covering technology, healthcare, culture and lifestyle. Her words appear in outlets such as Newsweek, Forbes, Metro UK, New Scientist and more