How to apply mascara like a pro
23rd February 2021 | Author:
Victoria Howe
It should be straightforward to apply mascara like a pro – you brush the mascara wand through your lashes and voila! Yet the reality is somewhat different.
For some reason, no matter how many ways we apply mascara, it never looks as good, or as even as when a makeup artist does it. So we decided to get expert advice from our resident makeup artist Victoria Howe, owner and Chief Makeup Artist at Victoria Howe Make Up.
In the latest in our Ask the MUA series, Victoria reveals the trick to evenly coat your lashes and get the most out of your mascara. Below her advice, we've also listed a number of mascara tips to help you nail dramatic lash looks every time.
Victoria has previously revealed how to use concealer on mature skin, how to apply eyeshadow, how to get rid of dark circles and how to get flawless skin among her many other brilliant expert guides. You can see them all here.
For further inspiration, follow Victoria's incredible looks on her Instagram page, @victoria_howe_makeup.
---
How to apply mascara like a pro
Applying mascara does depend, somewhat, on the mascara you choose. If you have short lashes, you'll benefit from a mascara that adds length and curl. If you have thin lashes, opt for a mascara that promises volume.
Alternatively, mix and match. Lift and separate with one mascara, and follow by building volume with a second. You can also buy the latest Huda Beauty Legit Lashes mascara, which features a 2-in-1 design with separate brushes to satisfy all your mascara needs.
You can read our Legit Lashes review for more information, or check out our list of the best mascaras in the UK, as well as the best drugstore mascaras that come in under a tenner.
Step 1: Prepare by curling the lashes with the best eyelash curler. Clamp near to the lash line for a few seconds and release. For extra vavavoom, clamp at the middle part of the lashes and then near to the ends also – this will make the lashes super curly!
Step 2: DO NOT pump your mascara wand. This action forces air into the tube and your mascara will dry out very quickly. Insert the wand and swirl it around instead – this makes sure that there is ample product on the wand.
Step 3: Starting at the root of your eyelashes, apply mascara in a wiggling motion all the way to the ends. Make sure that the whole lash is coated. This wiggling motion is the trick to getting mascara to be both evenly applied, and to make sure even those little lashes are covered.
Step 4: Repeat this step for the lower lashes – you might want to use a mascara with a smaller brush for this.
Step 5: Comb out the clumps with a lash comb or clean spooly. Apply a second coat if desired.
---
The new, alternative way to apply mascara
There is an alternative way of applying mascara but it takes a bit of practice and experts are a little torn on its effectiveness.
Instead of applying with the side of the mascara wand, and brushing it through your lashes from root to tip, you use the end of the mascara brush horizontally rubbing it back and forth on the underside of your upper lashes. You *then* use the brush in a conventional way.
The benefit of this method is that you can get more of the mascara formula on more of your lashes. This unusual mascara application method originated on TikTok from @slaybytay. It can be quite messy so have cotton buds at the ready!
---
How to apply mascara: Top tips
In addition to nailing the technique of applying mascara, there are a number of tips and tools that can help improve the overall look.
Prime your lids and lashes
Just as you prime your skin before applying makeup, it pays to prime your eyelids and eyelashes. The eyelid primer helps create an even base for your eyeshadow while keeping it locked in place.
The eyelash primer, which is usually white, helps coat your lashes and create more surface area for your regular mascara to latch onto. Many of these primers additionally have conditioning ingredients in them, which act to help your lashes grow stronger and longer.
Our favourite is the Lancôme Cils Booster  (£25). It makes such a difference to both the condition, and look, of our lashes. However, it's not cheap so a great, more affordable alternative is the L'Oreal Paris Paradise Primer (£11.99).
---
How to apply mascara with a spoon
Bear with us on this one!
If you always end up getting black specks of mascara on your eyelid, effectively ruining your eyeshadow looks, then you can use a spoon to prevent this from happening.
Place the curve of the spoon along your lash line and apply mascara to your lashes with wild abandon. Any stains will end up on the spoon, rather than your eyelid.
---
DIY mascara brushes
If you find that the shape or size of a mascara brush doesn't quite suit your lashes, especially the fine, shorter hairs on your lower lash line, use a disposable brush instead when looking for how to apply mascara.
Dip the disposable brush in the mascara of your choice and brush away. The good thing about this is that you're less likely to have too much mascara on the brush, and you won't have to deal with the gloopy bits on the end like you do with regular brushes and wands that sit in the tube all the time.
These disposable brushes also come in handy as spoolies for your eyebrows, too and you can get a pack of 50 for just £2.99 from Amazon. If you're not sure what a spoolie is, check out our guide to makeup brushes and how to use them. 
---
Use a lash comb
If your mascara is looking a little clumpy, you want a more even coating or you want more defined lashes, then we highly recommend a lash comb.
Lash combs are usually miniature metal combs designed to be small enough to use on your lashes, with the teeth set evenly apart to give your lashes decent separation.
Our favourite is the Tweezerman Folding Lash Comb (£11) because the comb itself has enough of a gap between the teeth to make an impact and not get clogged full of mascara. The comb itself also folds inside the handle to prevent it picking up dust or getting damaged.
Just make sure you clean the lash comb, to prevent bacteria forming on the metal.
The disposable mascara brushes, or a regular spoolie, will also do the job but because these brushes tend to be fluffy, they can cause flakes of mascara to land on your face.
---
Don't miss out! Sign up for the mamabella newsletter today
---
MORE LIKE THIS
---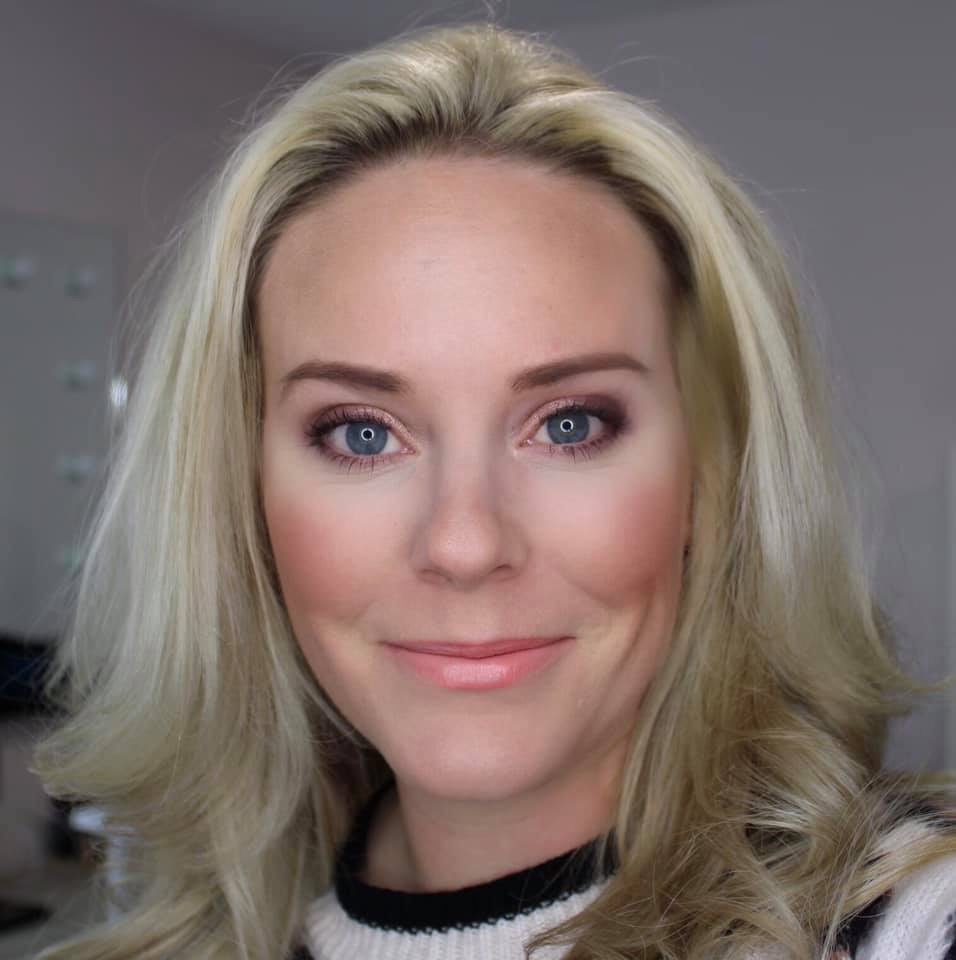 Victoria is Chief Makeup Artist and founder of Victoria Howe Make Up. After graduating from The Academy of Freelance Makeup in Soho two years ago, Victoria now owns and runs her own studio called The Beauty Barn in Havant specialising in helping women of all ages feel beautiful