What is hair lamination? We explain the latest trend set to take hair salons by storm in 2021 
30th March 2021 | Author:
Phee Waterfield
Last year was all about eyebrow lamination. This year it's all about hair lamination.
Back in January, Glamour published an article about a revolutionary new hair treatment that only took eight seconds to apply. Introduced to the magazine by Dubai-based Sisters Beauty Lounge, the magazine predicted UK and European salons would be offering hair lamination to customers as soon as they were able.
So what is hair lamination and should you book in to get it done once the salons are open again?
---
Hair lamination
"Hair lamination is an intense treatment that will make your hair smooth, sleek, and highly shiny," Stephane Ferreira, operations manager of Live True London told mamabella. "The mask, containing oils and protein, must be applied on washed hair and left on so that the hair shaft is penetrated deeply."
The mask is applied to the exterior of the hair, closing the cuticles and making it water repellent, continued Ferreira. She likens it to a keratin blow-dry, only taking less time to apply.
To work, hair laminated hair needs to be blowdried and styled with a straightening iron. This is why the treatment only takes eight seconds to work compared to treatments like a Keratin blowdry. Unlike the popular blowdry, hair lamination only lasts a couple of weeks, which makes us wonder whether the gloss is worth the potential hair damage.
Hair lamination is a great treatment for anyone looking to fix broken hair and rescuing split ends. According to Carley Jones, co-founder of Manchester-based creative hair and beauty studio Boombae, the mask itself contains ingredients that might not go down so well with vegans.
"Hair lamination… [is] usually completed in salons by professionals by covering your hair in a thin layer of laminate," she says. "The laminate contains active ingredients such as keratin, gelatin, and oils."
---
Pros and cons
As with some hair treatments, there are downsides to hair lamination.
According to Mark McCarthy, owner of MARK DAVID Salon, this treatment relies on heat to speed up the process which can lead to hair damage. "At MARK DAVID, we have alternative methods that we prefer that do not require heat from a hairdryer to be used and are a lot less damaging on the hair," he explained.
Renowned hairdresser Michael Van Clarke also has his hesitations about the treatment. "It's not something we've had a chance to test whether it accelerates the thinning and aging of the hair shaft over time.
"It claims to form a barrier to moisture on the surface of the hair and is sealed in with heat. It may be a great occasional use treatment." He goes onto to explain that it could be like silicone, which provides a barrier to moisture and give "short-term visual benefits."
"But we now know that it interferes with osmosis — the natural 'breathing' of the hair, where hair can recover lost moisture from the atmosphere," he adds. "Hence long term use of silicone-rich products leave the hair brittle, dry and wasted."
However, Imogen Fox, YouTube hair stylist and founder of Foxy Locks, believes hair lamination is actually all about "hair nourishment."
"We fully expect this to become one of the next biggest treatments in the hair world," she said. "Creating sliky smooth hair in under 10 seconds, this revolutionary process is far less damaging than other techniques."
The influencer explained that the treatment protects hair against environmental factors for up to three weeks: "The lamination helps bring life back to dull, dry, and damaged hair by locking in moisture and making hair appear up to 8x more hydrated and 5x glossier. The treatment not only helps prevent hair from tangling and reducing the appearance of split ends, but it also protects your colour and increases longevity.  What more could you ask for!?"
---
Can you achieve hair laminated hair at home?
Unfortunately, hair lamination can only really be delivered in the hair salon but there are other treatments that deliver similar results.
"There are numerous products available on the market that mimic or say to do the same thing such as OWOW or a 'hair botox' type of product," advised Jones, from Boombae.
Otherwise, other hair salons offer alternatives to hair lamination which some might prefer.
Dylan Brittain, owner of Rainbow Room International George Square, Schwarzkopf UK Ambassador, and the current Scottish Hairdresser of the Year explained his salon uses a "natural" alternative.
"To create natural, laminated hair in the salon we use Nano Keratin," he said. "This is a complete smoothing service and is a safe in-salon treatment that will work to recuperate damaged hair, nourish hair and leave [it] looking and feeling soft and shiny.
"Services like Nano Keratin are a great choice to keep hair looking its best for up to three months," he continued. "Keratin is made from proteins that naturally occur in your hair and nails, which means it's much kinder to your hair than chemical straightening and is a great way to make your hair a lot more silky and manageable resembling that of a laminated hair look."
Salon owner Mark David also uses different treatments: "[We use] Olaplex within hair colour and teaming this with a mask or multiple masks at the backwash to make hair the smoothest it has ever been. Professional haircare range, Davies, offers hair mask treatments called The Circle Chronicles that include masks such as The Quick Fix Circle to moisturise, untangle and leave hair silky soft in just a few minutes. Also, The Renaissance Circle, which is a great choice for those who love the laminated hair look."
His salon also offers Kerastraight Smoothing Treatment, which he says lasts up to four months, can be tailored to each hair type, and provides hair free from frizz. However, it does take "a few hours in the salon."
Michael Van Clarke also offers a silicone-free hair mask or leave-in conditioner styling products called Lifesaver and Lifesaver UV, which can be a good alternative.
---
Don't miss out! Sign up for the mamabella newsletter today
---
MORE LIKE THIS
---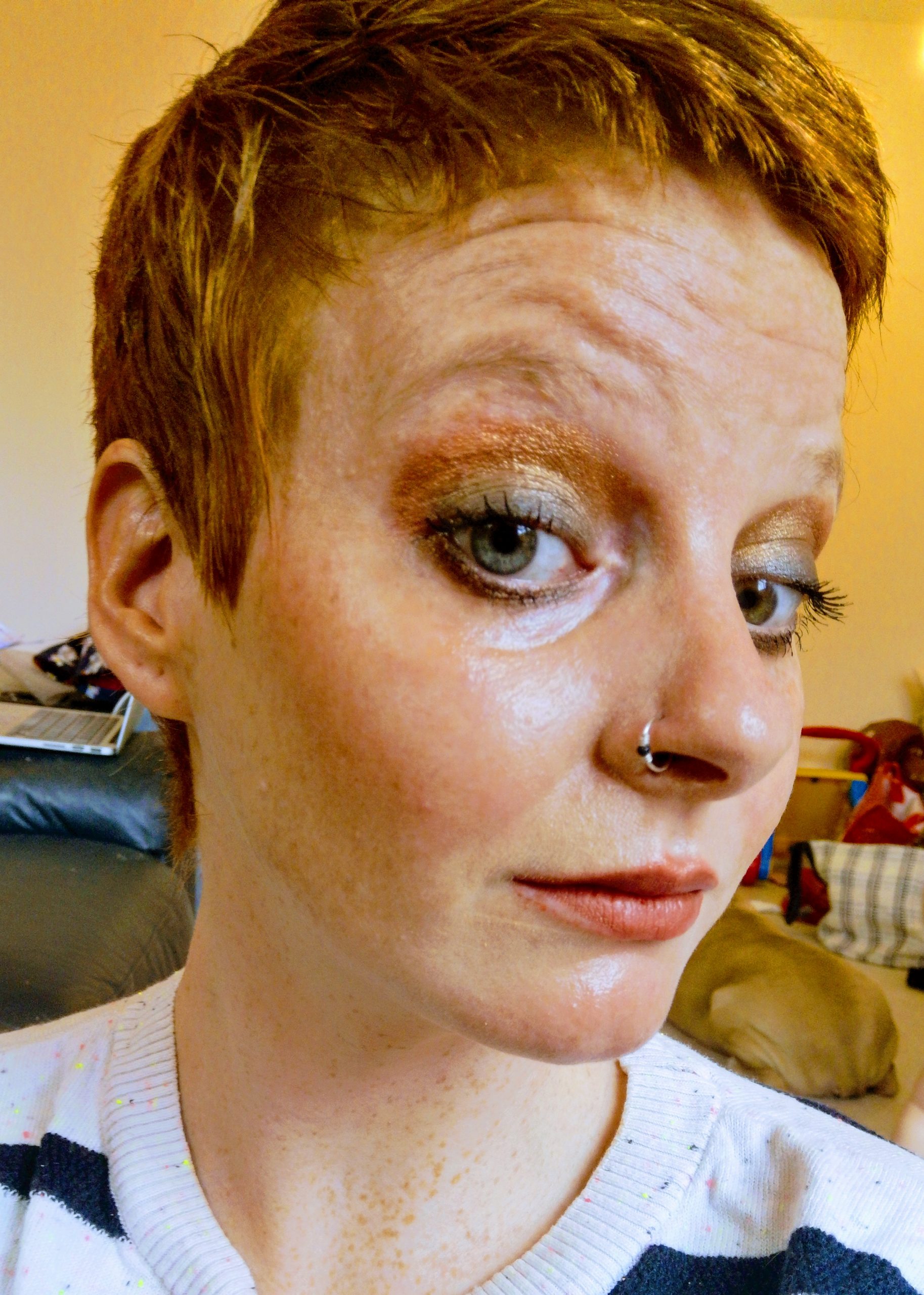 Sophia is an international journalist covering technology, healthcare, culture and lifestyle. Her words appear in outlets such as Newsweek, Forbes, Metro UK, New Scientist and more