Vegan beauty products: The best affordable vegan makeup and skincare brands in the UK
6th January 2022 | Author:
Phee Waterfield
According to the Vegan society, there are now more than 600,000 people who classify themselves as vegan, with ethical motivations and healthier living the main drivers for changing lifestyle. While it's becoming much easier to find vegan food and recipes, it's not always super clear which brands sell vegan makeup and skincare, and which only sell cruelty-free products. 
If you're not sure what the difference is, check out our guide: Vegan vs cruelty-free: What's the difference?
So how can you not only find vegan beauty products but vegan makeup and skincare that doesn't cost a fortune?  Let us help!
---
What counts as a vegan beauty product? 
Typically, vegan beauty products are certified by the Vegan Society, which coined the term "vegan" back in the 1940s. To be certified, products must fit the following criteria: 
No animal ingredients: T

he manufacture and/or development of the product and its ingredients, must not involve or use any animal product, by-product or derivative 

No animal testing:

Products must not involve testing of any sort on animals

Effective labelling of Genetically Modified Organisms:

Also known as GMOs, products put forward for Vegan Society registration that contain any GMOs must be labelled
When it comes to beauty products specifically, there is a number of ingredients that can make the difference between a vegan and a non-vegan product: 
Cera Alba (Beeswax) 

Carmine (Crushed up beetles)

Lanolin (Wool grease)

Placenta (from sheep)

Squalene (Shark liver oil)
For example, while some brands like Fenty Beauty and Weleda have vegan ranges or products, some of their products contain ingredients such as beeswax and carmine.  
Read our Weleda Skin Food review here
---
Best vegan beauty products and brands
With the hundreds of beauty brands, we've put together a list of our favourite vegan makeup and skincare brands below. These are largely considered to be vegan with either all or the majority of their products, meeting the Vegan Society standard, and we can vouch for how great they are. 
We've also listed the top most Instagrammed vegan brands, according to research from End of Tenancy London, below our handpicked list. We don't go into detail about those brands because we haven't had the chance to try them all yet, so don't want to vouch for untested products. Once we do – and if they're good enough – we'll add them to our best vegan beauty products list.
---
♥︎ Ciaté London
Why we love it: If you're not aware of Ciaté London – we weren't until about a year ago – the brand was founded by celebrity nail technician Charlotte Knight. It's still widely revered and renowned for its nail products and its advent calendar regularly features in our Best Buys list.
More recently, though, the brand expanded into makeup and has led the way with innovative products, some of which we can no longer live without.
Its eyeliner stamp, for instance, called Stamp and Drag is an everyday product for us. It helps you create perfect winged eyeliner every time, and does so muchly cheaply than the likes of The Quick Flick. What's more, the shape of the wing works on both eyes so you don't need to double up (again, as is the case with The Quick Flick.)
We are also obsessed with its Glitter Flip liquid lipstick which activates when you press your lips together and creates a long-lasting party finish. We have it in black and red!
One of the main reasons we love Ciaté London so much, though, is because its hero products are all vegan and cruelty-free. This includes its Dewy Skin (£26) skin tint, full of hyaluronic acid, Vitamin C, and soothing Dragon Fruit Extract, and the Plant Pots Vegan nail treatments (£10).
Where to buy: You can buy from the Ciaté London website as well as ASOS.
FURTHER READING: A skin specialist reveals how to strengthen your nails and what makes them so damn brittle
Buy now from Ciaté London
---
♥︎ e.l.f Cosmetics
Why we love it: According to e.l.f cosmetic's website, the brand never tests on animals nor does it endorse such practices. Its products don't contain animal-derived ingredients, beeswax has been replaced by synthetic beeswax, and lanolin has been replaced by Bis-Diglyceryl Polyacyladinpale-2.
The brand also supports the Humane Society of The United States and is a PETA partner as part of the Caring Consumer Project. It considers itself to be 100% vegan, cruelty-free and paraben-free.
When it comes to price, e.l.f. is great value for money. Most products come in at below £10 each and sometimes under a fiver. It's one of the best cheap makeup brands around. 
Where to buy: You can buy from the e.l.f. Cosmetics website or from Superdrug — the retailer currently has a 3 for 2 deal on the go. You can also find out what's inside the e.l.f Cosmetics beauty advent calendar in our best cheap beauty advent calendar guide. 
FURTHER READING: Spotlight on…e.l.f, the vegan boss of the makeup and skincare world
Buy now from Superdrug
---
♥︎ Milk
Why we love it: Apart from it being 100% vegan, Milk is very technology-forward. It sees personal style and experimentation as the "ultimate forms of self-expression" and this is reflected in its products.
It also offers a 15-minute free consultation with a Milk makeup expert online, meaning it's also lockdown friendly. 
Founded in New York by Mazdack Rassi, Dianna Ruth, Georgie Greville and Zanna Roberts Rassi, this brand develops all its products in-house at its Milk Studios. All products are cruelty-free, paraben-free and 100% vegan. They even have a blacklist on its website of all the ingredients they do not use. 
Where to buy: Cult Beauty stocks Milk Makeup products from its Vegan Milk range. 
FURTHER READING: Spotlight on…Milk's range of high-quality, affordable makeup and skincare
Buy now from Cult Beauty
---
♥︎ Drunk Elephant vegan beauty products
Why we love it: Despite it's slightly unusual name, Drunk Elephant is another brand that prides itself on animal-friendly products. The name Drunk Elephant is rooted in a myth that elephants love to eat fruit that has fallen from Marula trees. Once eaten, fermentation occurs inside their very large tummies and the elephants become drunk. 
The company, in its infancy, decided to remove ingredients that were bad for the skin's health, which it named "the suspicious six." The ingredients include silicones, essential pils, chemical screens, SLS, drying alcohols and fragrance and dyes. 
"We don't care at all about smelling pretty or changing the look or feel of our ingredients, we just let them be what they are naturally," the company's website says. The brand also uses "biocompatible" ingredients, which are non-irritating, small-molecule ingredients. The skin can easily absorb these.

The products also come in neon-coloured bottles — what's not to love?

Where to buy: Drunk Elephant can be bought at Cult Beauty and Space NK.
FURTHER READING: Clean beauty: What are clean beauty products and how can I shop more consciously?
Buy now from SpaceNK
---
♥︎ Balance Me 
Why we love it: The company believes skincare can have a dramatic effect not only on the skin but also your daily wellbeing, and we couldn't agree more.  
The self-described champions of balance take this philosophy into account when selecting ingredients for its products, making sure fragrances are 100% natural and have mood-enhancing benefits.
All Balance Me products are 100% cruelty-free, and the company is 100% open about the ingredients and its formulations. 
And all the products smell absolutely amazing. 
Where to buy: Balance Me is available on the company's website. 
FURTHER READING: Spotlight on…Balance Me, the honest, natural skincare brand
Buy now from Balance Me
---
♥︎ INIKA Organic 
Why we love it: This brand is Australia's only 100% authentic, natural beauty brand, according to the company. 
Founded in 2006, the founders wanted a cleaner beauty space free from toxic chemicals — pure, organic and natural was their goal. Today, it has a presence in 35 countries so its pledge has definitely resonated with people across the world. 
All its products are certified vegan and cruelty-free — its products neither harm animals or their homes and don't contain any animal derivatives or by-products. INIKA Organic is also certified as being organic, 100% natural and 100% halal, free from alcohol, fillers, texturisers, synthetics and toxic chemicals.  
Where to buy: You can buy INIKA products directly from the UK store.
Buy now from INIKA Organic
---
♥︎ Urban Decay
American brand Urban Decay makes it all the easier to shop its vegan products with a separate tab on its website.
Despite being owned by L'Oreal, a brand that does still test a small number of products on animals, Urban Decay is PETA certified as being cruelty-free.
Its vegan range not only includes makeup such as the Naked Skin concealer, which comes in an impressive 14 shades, and Hi-Fi Shine lip gloss but it also boasts 30 different types of vegan makeup brush – a much harder vegan find.
Where to buy: You can buy directly from the UK store.
Shop Urban Decay's vegan makeup range
---
Most Instagrammed vegan beauty brands 
To discover which vegan beauty brands are most popular on Instagram, End of Tenancy London took 23 cruelty-free, vegan beauty brands from PETA's official listing and recorded how many hashtags each brand gets.
Out of 23 vegan beauty brands, data was collected and amalgamated for the top 10.
First place went to Los Angeles-based beauty brand NCLA. The cruelty-free brand is tagged 173,601 times on Instagram which is almost 20x more than Nanshy in tenth place. Closely following in second place, with 147,219 hashtags, was the fragrance brand Le Labo, which was founded in 2005.
The third was vegan makeup and skincare brand Arbonne. The company, which in its 35 years on the market has never tested its products on animals, has 113,095 Instagram hashtags.
The vegan skincare brand which highly values clean beauty, self-care, and the spa culture, Sparitual places fourth with 83,087 hashtags, and rounding off the top five was vegan skincare, haircare and makeup brand Pacifica. The Californian brand which has 501,000 Instagram followers, has 60,170 hashtags on the social media platform.
Most popular vegan beauty brands on Instagram
---
Don't miss out! Sign up for the mamabella newsletter today
---
MORE LIKE THIS
---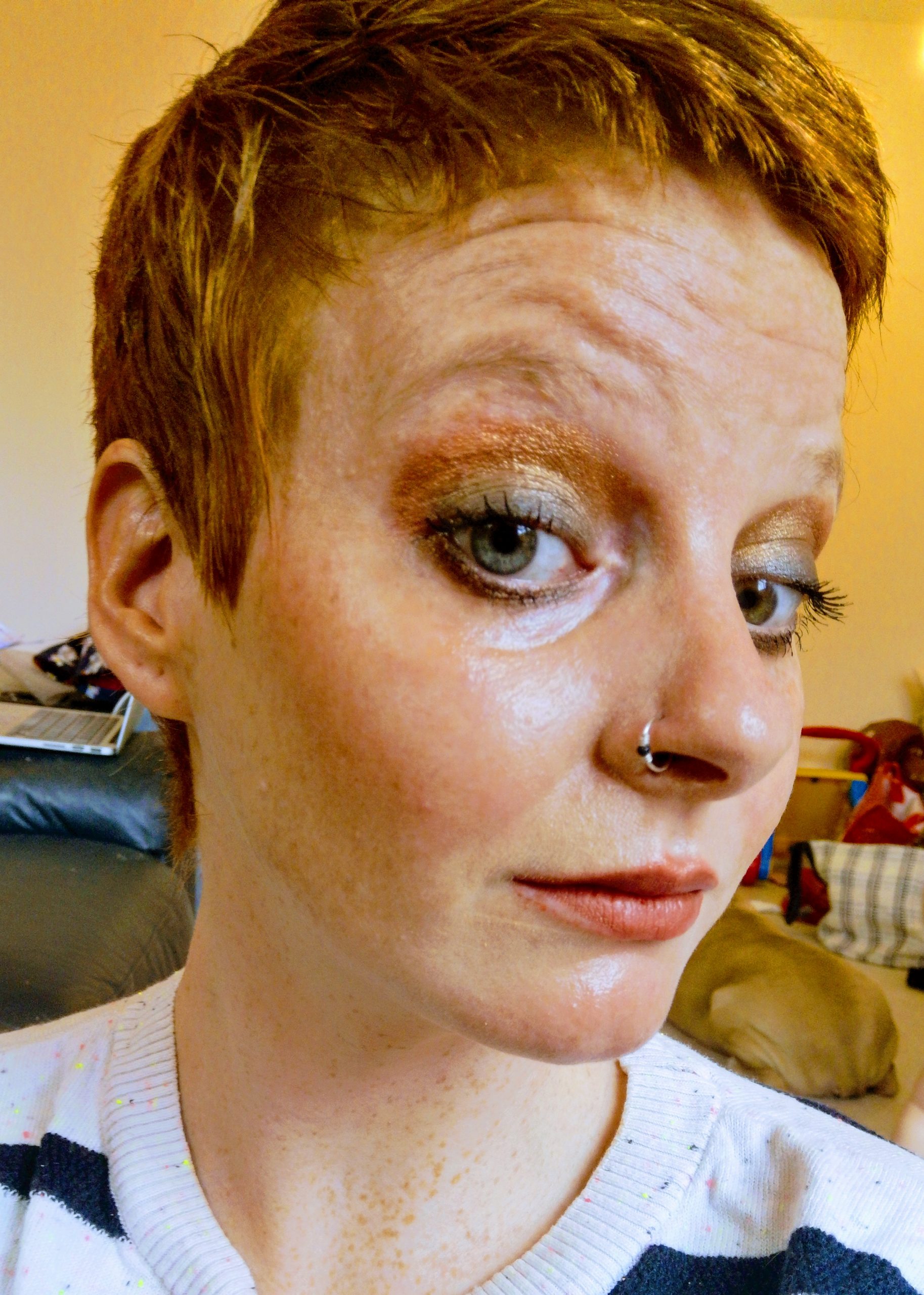 Sophia is an international journalist covering technology, healthcare, culture and lifestyle. Her words appear in outlets such as Newsweek, Forbes, Metro UK, New Scientist and more