Best sheet masks: The best face sheet mask for your skin from Garnier, Charlotte Tilbury and more
30th April 2020 | Author:
Jenny Tai
We recently created a list of what we consider to be the best face masks for all skin types and budgets but wanted to give a special shoutout to the best sheet masks as well.
Like gel, cream and clay face masks, the best sheet mask offers an array of skin benefits, yet unlike their somewhat messy counterparts, sheet masks are a lot easier to fit into your daily routine.
Mainly because you don't need to wash them off afterwards. We quite often will put on a sheet mask while we're drying our hair or making breakfast. Or we'll do our eye makeup while one is working its magic, remove it, massage any remaining serum into our skin and finish with our foundation. This is a great way to get your skin primed and ready for makeup.
What do sheet masks do?
Sheet masks originated from Japan and South Korea and became a mainstream product in the UK in around 2016. Each sheet mask is soaked in concentrated serum that is full of skin boosting properties, such as hyaluronic acid and vitamins. Because this serum is so concentrated, it gets to work super fast and, with the best sheet mask, will have visible results almost immediately.
Depending on your skin concern, there's a sheet mask to meet your needs. Whether you're after a boost of hydration, need to detox and purify your complexion or are tackling an acne breakout.
How long do you leave sheet masks on?
The concentrated nature of the serum means that for most sheet masks, you need just 15- 20 minutes for your skin to soak in all the goodness. Once you've removed the sheet mask just gently pat the remaining serum on your skin. You don't have to moisturise after, nor do you have to wash your face.
Can you reuse sheet masks?
Unless you've bought a mask that states its reusable – such as Charlotte Tilbury's Instant Magic Facial dry sheet mask – then you can't reuse sheet masks. Not only will they be less effective the second time around because your skin has already absorbed most of the goodness, there's a danger that bacteria and dirt can form on the mask in between uses and this could transfer to your skin causing breakouts or irritation.
Best sheet mask
---
1. Editor's Pick: Charlotte Tilbury Instant Magic Facial Dry Sheet Mask
Unlike other sheet masks, this version from Charlotte Tilbury is dry. It has holes at the back so that you can hook this mask behind your ears, to give it a snug fit, and it means the mask covers your whole face as well as under your chin. Don't let it put you off that it's dry, the magic happens when you rub the mask with your fingers, a mixture of peptides, sea fern extract, niacinamide and shea butter is released to give you soft, hydrated, plump, and most of all glowing skin after 15 minutes.
The best thing about this? You can use it up to three times, which goes some way towards justifying its price. Although, that said, £18 is relatively cheap for Charlotte Tilbury so it's worth the investment.
Buy now from Charlotte Tilbury
---
2. Budget Buy: Garnier Moisture Bomb
£2.99 | Buy now from Superdrug
Infused with half a bottle of serum, yes – half – this super cheap sheet mask punches well above its weight. As its name suggests, it leaves your skin well and truly hydrated and is the kind of mask that's best for sorting out dry patches or when your skin is looking a little dull. This mask is infused with pomegranate, which is great for anti-ageing and hyperpigmentation and leaves skin plump, soft and youthful looking.
Buy now from Superdrug
---
3. Luxury Buy: Rodial Pink Diamond Lifting Face Mask (Pack of 8)
Okay, this may not be technically a traditional sheet mask, it's more of a hydro gel type, but we couldn't leave it off the list. It's a great pick me up if you have a big event or party to go to, albeit virtually during lockdown. And given the price, it's definitely a "special occasion" type facial treatment.
Although it has a high initial outlay, you get eight masks in a box and each one lifts, tones, hydrates and brightens your complexion. With Vitamin C from the pink grapefruit it will even out your skin tone and that added glow. You will feel radiant, even if you're stuck at home in your PJs and a glass of wine.
Buy now from Lookfantastic
---
4. Vitamasques Multivitamin Sheet Mask (pack of four)
£16.99 | Buy from Vitamasques
This mask is absolutely packed with a host of great vitamins including B3, B5, B6, C and E. After 20 minutes, our skin was nourished, plumped and most of all radiant. The reviews are endless on how great this mask is, not surprising because K-beauty has this right when it comes to sheet masks. Definitely a firm favourite of ours, this sheet mask will be great for the no makeup days. It just gives you that inner glow that you naturally have.
Buy now from Vitamasques
---
5. Wishful Skin Thirst Trap Cocoon Mask
This is a new entry on the sheet mask scene and, like Rodial's version, it's a little thicker than traditional sheet masks. Huda Kattan, the brains behind Huda Beauty and Wishful skin, describes the Thirst Trap Cocoon Mask as "a saviour for dehydrated, thirsty skin". Its thickness comes from the fact it has two layers. This is designed to make it capable of holding more of its ingredients, including aloe vera and sodium hyaluronate – to soothe and hydrate skin, and allantoin and niacinamide, to brighten and protect.
READ NEXT: Wishful Chin Lift review
It also contains caffeine. In tests, Huda Beauty claims that this mask boosted hydration by 76%, with the skin being 1.8x more hydrated 30 minutes after removal. In our own tests, hydration levels rose from 52% to 62%. Pigmentation dropped from 38% to 27% as well. Not quite as large as the claims suggest but it proves that it definitely works!
Buy now from Cult Beauty
---
6. Oh K! Pink Clay Sheet Mask – £4.50
£4.50 | Buy now from Feelunique
Don't mistake its cuteness, this South Korean brand has extremely high-performing products. The Pink Clay sheet mask, especially. This mask is great for congestion to purify the skin without drying it up. Shrinking your pores and aiding breakouts while giving your skin a dewy smooth finish that you don't typically get with clay masks. Oh K! sells several masks for hydration, glowing, calming, plumping and revitalising, and chances are they'll have one for whatever your skin needs.
Buy now from Feelunique
---
7. Estée Lauder Advanced Night Repair Concentrated Recovery PowerFoil Mask (4 pack)
If you're a lover of the Advanced Night Repair serum, we can guarantee you will be stocking your beauty cabinet with this pack of sheet masks. Each mask is perfect for dry/dehydrated skin and comes split in two, which will be easier to fit to the contours of your face.
The mask has a foiled back so that it can penetrate hydration deeper into your skin. Each packet contains a double dose of Estee Lauder's much-loved Advanced Night Repair, and we recommend that you wear this before bedtime for 10 minutes. You will notice the immediate effect of how powerful this is when you awake, we promise.
Buy now from Estée Lauder
---
Don't miss out! Sign up for the mamabella newsletter today
---
MORE LIKE THIS
---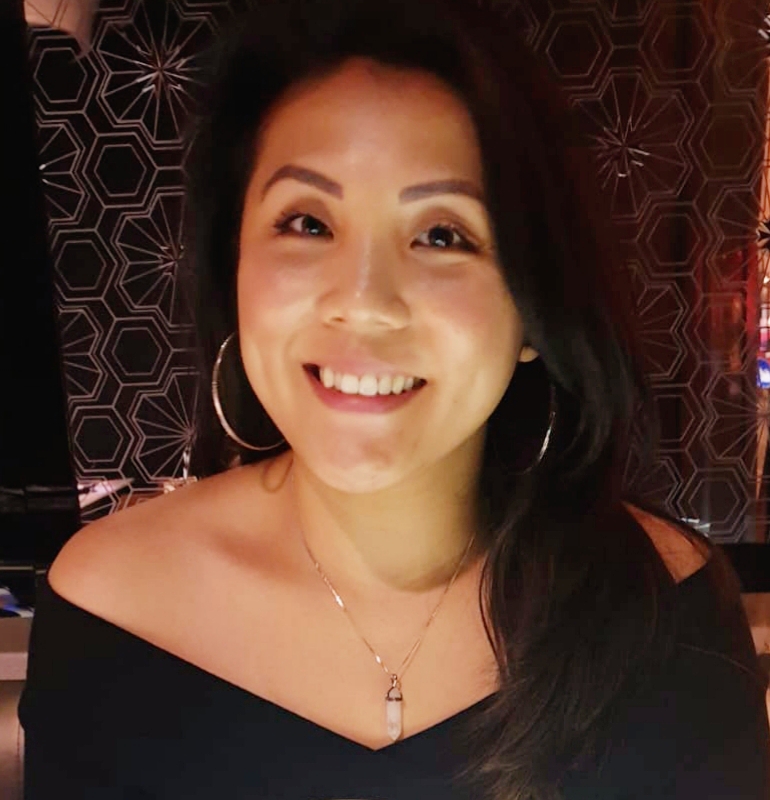 Jenny has always had a strong passion for beauty, health, skincare and wellbeing. After working in marketing in the corporate world she has stepped out to fulfil her passion for content writing and blogging. You can discover more on her
Instagram
page