Best mascara: From Too Faced's Better Than Sex to Lancôme's Hypnose – here are our fave lash lifts
13th September 2020 | Author:
Nina Nagel
---
Update: We're big fans of the NARS Climax mascara and, just when we thought it couldn't get any better, the French firm has launched a follow-up called NARS Climax Extreme.
As you can read in our best mascara for Asian lashes guide, the original NARS Climax has become a cult favourite. It creates a lasting, dramatic effect and doesn't weigh your lashes down.
Now, NARS is back with an improved formula; one that builds on the already intense, deep black pigment of the original, and which promises to create lift, volume and length in just one coat.
As the company explains: "Climax reaches its peak with the most dramatic volume yet — in just one coat. New Loaded Pigment Complex and XXXL ribbed-bristle brush instantly creates explosive volume with latex-like black pigment from root to tip. Maximum volume. Minimum effort."
We'll be putting the NARS Climax Extreme mascara to the test and will update this page as and when the results are in!
Buy now from SpaceNK
---
Choosing the best mascara is one of the hardest choices makeup fans can make – after finding the best foundation, of course.
There are literally dozens of mascara wand shapes, hundreds of formulations and thousands of makes at wildly varying prices designed to lift, elongate and give your eyes a false-lash effect.
READ NEXT: The best cheap makeup brands 
Below we've created a shortlist of the best mascara on the market from the best Benefit mascara to the top picks from Maybelline and Dior.
There's something to suit every budget but if we've missed out your favourites, let us know in the comments and we'll give it try and give you our verdict.
We've also handpicked what we consider to be the best drugstore mascara brands, each one coming in under a tenner.
---
Best mascara
WANT TO KNOW MORE? Best concealer | Best makeup brush | Best foundation brush | Best eyeshadow palette | Best foundation | Best foundation for dark skin | Best foundation for oily skin | Best foundation for dry skin | Best contour kit | Best lip gloss | Best lip liner | Best mascara| Best primer | Best highlighter | Best brow pomade | Best blusher | Best setting spray | Best drugstore mascara
---
1. Editor's Pick: Maybelline Colossal Volum' Express 
£6.99 | Buy now from Feelunique
Why we love it: This Maybelline mascara is a classic. It has long been a popular choice for beginners, due to its accessible price and great formula.
For just £6.99, the pigmentation and wand shape means you only need one, maybe two coats, to get fantastic lift and separation. We love this mascara!
Buy now from Feelunique
---
2. Best mascara on a budget: Essence Princess Lash
£3.30 | Buy now from Wilko
Why we love it: Maybelline's mascara is more than affordable for most budgets but if you're looking for something cheaper that delivers a similar look, try Essence's Princess Lash. For just £3.30 (when bought from Wilko) this fan favourite, which regularly tops Amazon's most wished for lists, will grace your lashes with length and volume without having to spend a fortune. Its special fibre brush is shaped like a cone, providing you with a false-lash effect that will make you feel like a princess. True to its name.
Buy now from Wilko
---
 3. Best luxury mascara: Dior's Diorshow Pump 'N' Volume
£28 | Buy now from Feelunique
Why we love it: For our Luxury Buy we struggled to choose between Dior's Diorshow Pump 'N' Volume and Chanel's Inimitable Mascara. They both come in at £28 and are both cult products from two of the most iconic beauty brands on Earth.
READ NEXT: Best eyeshadow palettes
They both succeed at giving you that perfect curl with each lash separated from its neighbour, leaving you with a clean sophisticated and yet intense look. If we had to pick one, we'd opt for Dior's version purely because the wand holds slightly more product meaning you need fewer coats.
Buy now from Feelunique
---
4. Benefit mascara Roller Lash
From £11 | Buy now from Look Fantastic
Why we love it: Benefit mascara consistently delivers and an all-time favourite across the beauty community is Benefit's They're Real! It launched back in 2011 and now a bottle of this product is sold every 15 seconds in the UK alone.
We had previously included it in this list of the best mascara but wanted to put it to the test with other mascaras in the range to see if it really is the best Benefit mascara on sale.
READ NEXT: Every Benefit mascara ranked
We can now confirm that it is…not.
In fact, it came third in our Benefit mascara ranking behind BADgal Bang in second and the fantastic Roller Lash in first place. As our writer explained in her group test, Benefit's Roller Lash mascara is a new lifelong commitment.
"The curling effect combined with the volume and definition it gave just couldn't be beaten. Not just by any of the other mascaras in this list, but by any mascaras we've ever used."
As we mention in our best cheap makeup list, Benefit sells mini travel-sized versions of most of its flagship products meaning you can try this fantastic Benefit mascara for half price at just £11.
Buy now from Look Fantastic
---
5. Charlotte Tilbury Pillow Talk Push Up mascara
Why we love it: The Pillow Talk Push Up lashes is the first mascara to launch from iconic British makeup artist, Charlotte Tilbury in years. Whereas Charlotte's previous Five Star Lashes and Legendary Lashes were focused more on volume, the Push Up mascara has been designed for length.
That's not to say it doesn't deliver volume, it's just not on the same level as Too Faced's Better than Sex (below) or Dior's version.
The Pillow Talk Push Up mascara features an "injection-moulded, micro pro-precision paddle brush" said to offer "load, comb and lift" technology. What this means in English is that the brush is flat in the middle, resembling an oar or paddle. The flexible, diamond-shaped bristles then line the edges of this paddle.
These bristles have been developed in this way to follow the shape and spread of your lashes to give a magnifying and amplifying effect.
Inside the actual formula are lash-lifting polymers and natural waxes. These push up (as the name suggests) the lashes while conditioning them and adding body and texture.
Our main criticism of this mascara is that this waxy formula can feel a little gummy.
The benefit of this is that it does as promised – it grabs and lengthens lashes. The downside is that it takes a while to dry in comparison to its rivals, and it can be difficult to remove at the end of the day.
Buy now from Charlotte Tilbury
---
6. Too Faced Better Than Sex
Why we love it: Too Faced's Better Than Sex doesn't really need much of an introduction; the name says it all.
This product will give you long length and thick volume, basically everything your lashes desire, and this is largely due to the curvy shape of the mascara brush.
This brush manages to coat the lashes in enough formula to make a difference, but not to weigh the lashes down.
We can't promise you that it's better than sex (and frankly we hope for your love life that it isn't) but for £22 you can transform your whole makeup look without needing a lash curler or falsies.
If £22 is too pricey, then we can highly recommend Maybelline's Falsies Lash Lift. It's a great Too Faced dupe thanks to its fibre-infused formula and almost identical brush shape and size, yet it costs just £9.99.  You can read more in our best drugstore mascara guide. 
Buy now from Look Fantastic
---
 7. Huda Beauty Legit Lashes 
£24 | Buy now from Boots
Why we love it: Earlier this year Huda Beauty launched its first mascara – a dual-ended product that delivers both curl and length with one wand, and volume with the other.
Called Legit Lashes, it's not cheap but considering you're effectively getting two mascaras for the same price as some of the single wand mascaras elsewhere in this list.
We recently spent a month testing this mascara for our Legit Lashes review, where we awarded it four stars. It really does lengthen and curl and its volume formula was decent, however, it does have a tendency to smudge so bear this in mind.
Buy now from Boots
---
8. Urban Decay Perversion
£21 | Buy now from Urban Decay
Why we love it: Sticking with innuendo-laced product names (compared to Too Faced's version), Urban Decay's Perversion is another of the best mascaras on the market.
For £21, this is the perfect mascara for layering several coats to achieve that full-blown false-lash look.
Moreover, the bristles are twisted, so they can reach every single lash for a clean clump-free appearance. Pair it with the Urban Decay Subversion primer for an even bigger eye-opening look.
Buy now from Boots
---
9. Lancôme Hypnose
£22.50 | Buy now from Look Fantastic
Why we love it: Next up is the Lancôme Hypnose Mascara.
This product promises, and delivers, buildable volume, meaning you can get a soft day time look with just one swipe or use a heavier hand for a night out, all without clumping!
You can get your hands on this all-rounder for £22.50.
Buy now from Look Fantastic
---
10. The Body Shop Happy Go Lash Mascara
£12 | Buy from The Body Shop
Why we love it: How fun is this packaging? It makes you feel like you're in the tropics and The Body Shop does a great range of natural, cruelty-free makeup and they uses fair trade ingredients in them too. This mascara has 99% ingredients of natural origin.
Happy Go Lash Mascara is an ideal, everyday mascara that won't irritate your eyes. Not only does it define your lashes, it doesn't compromise on thickening them too. It lasts the whole day without flaking or fading and the best thing about this is that it's easy to remove at the end of the day. All for just £12.
The main ingredient is enriched with Community Trade beeswax from Cameroon and Community Trade organic virgin coconut oil from Samoa. This helps to protect and enrich your lashes for a fuller-looking flutter.
Reviews have mentioned that it's a bold black in colour and the wand size is great to coat all lashes – even the short ones. It doesn't clump your lashes together and is very buildable, leaving your lashes soft and gentle.
If you have sensitive eyes this could be your everyday go to and not to mention it's buildable enough for your evening look.
Buy now from The Body Shop
---
MORE LIKE THIS
---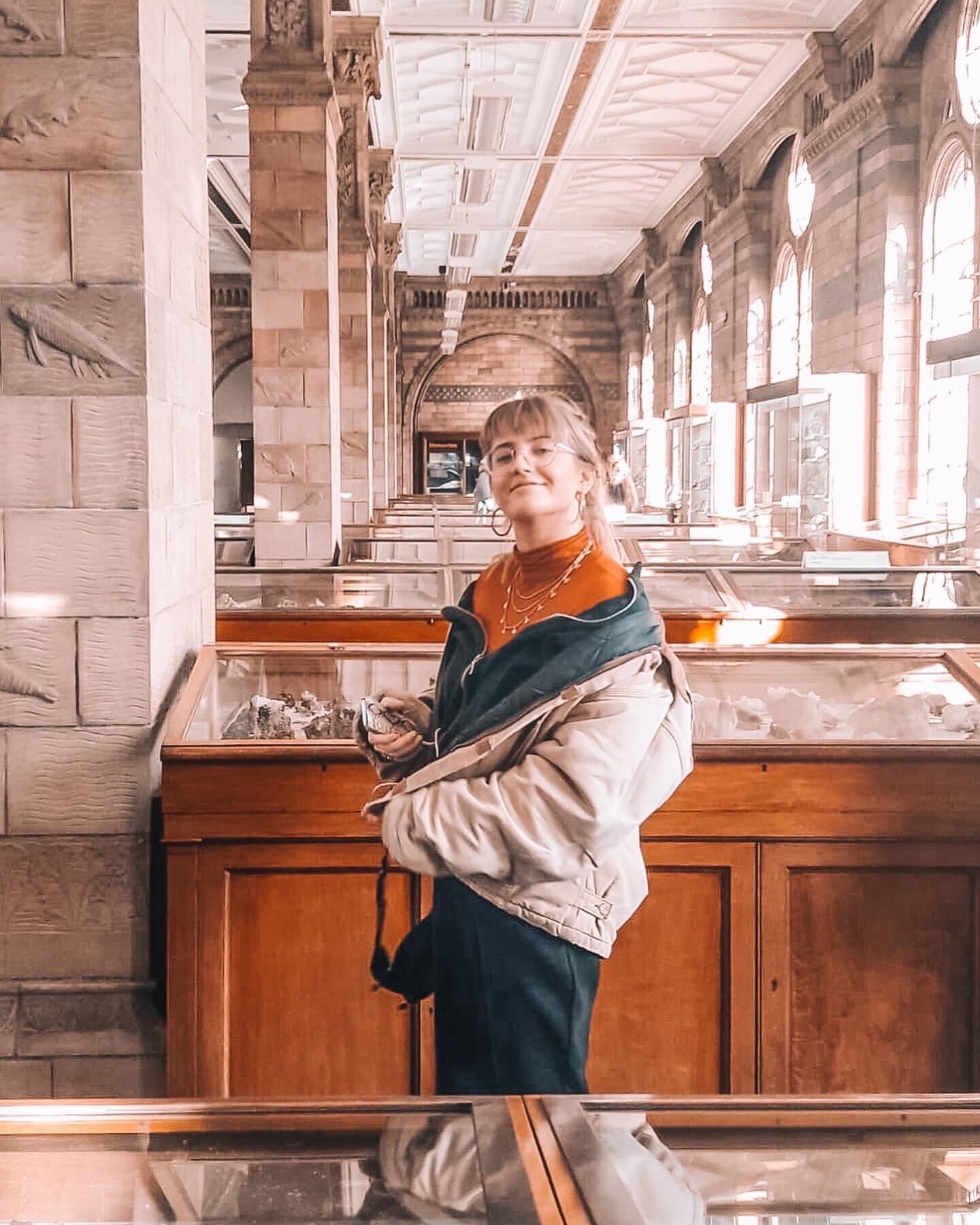 Raised between Germany and Italy, Nina is currently living in London studying towards a Masters in Human Rights at University College London and working as a freelance writer. She recently graduated from Bournemouth University in Multimedia Journalism where she wrote her dissertation on the representation of female political leaders in the tabloid media. Politics aside, she has a passion for everything fashion and beauty related
No comments found.