Best conditioner for all hair types and budgets
13th February 2020 | Author:
Nina Nagel
While there is an ongoing debate about whether you should use shampoo or not, due to the fact critics believe it can strip essential oils from your hair, few experts will deny the need for using the best conditioner.
Typically made of ingredients such as silicones, oils and emollients, the best conditioner will moisturise your hair, reduce knotting and help protect it from the elements while smelling great and not costing the Earth.
READ NEXT: What does conditioner actually do?
Below we've picked our favourite conditioners from the best conditioner for dry hair to the best luxury conditioner and the best vegan and cruelty-free brands to hopefully suit all budgets.
If your hair is particularly dry or lifeless, you can also give your conditioner a helping hand with a weekly hair mask – check out our best hair masks guide for recommendations – or alternatively an overnight hair mask can help revitalise your locks.
Best conditioner
---
1. Editor's Pick: Olaplex No. 5 Bond Maintenance Conditioner
£24 | Buy now from Cult Beauty
Why we love it: This product is currently Amazon's #1 conditioner and it's clear why. All the Olaplex consumer products (there are only seven, the rest are only for licensed cosmetologists) contain its patented and proprietary bond-building science. This means this conditioner will repair your split ends by relinking broken bonds in your damaged hair and, having used it exclusively for the past few weeks, we can confirm our hair has never looked and felt so good. The product is colour-safe, benefits all hair textures and will leave your hair stronger than ever! This is why it's our Editor's Pick.
Buy now from Cult Beauty
---
2. Budget Buy: Herbal Essences Hello Hydration
Why we love it: Let's face it, when it comes to smell, Herbal Essences' products are the crème de la crème. You can tell right away if someone has washed their hair with these products and the Hello Hydration Conditioner is no exception. It is packed with coconut essence, which on top of immediately teleporting you to Hawaii, does wonders for your hair. The formula also contains orchid flower that restores moisture to dry hair. Say hello to super soft hair without it feeling heavy as the texture washes off easily and leaves no residue.
Buy now from Superdrug
---
3. Luxury Buy: Kerastase Resistance Fondant Extentioniste
£24.80 | Buy now from Kerastase
Why we love it: Kerastase is the hair salon brand par excellence, and you can't go wrong with any of its products. This conditioner was created to strengthen your hair and make it look healthier.
READ NEXT: Best shampoo
Filled with a blend of ceramides and maleic acid, this creamy goodness will detangle your locks and fortify the natural hair fibre from the inside out, improving elasticity and encouraging growth. The price is on the more expensive side, but trust us when we say, it is a great investment. You don't have to use much, so a little goes a long way making your money stretch further.
Buy now from Kerastase
---
4. Garnier Ultimate Blends Coconut Water
From £3.99 | Buy now from Superdrug
Why we love it: Garnier's Ulitmate Blends range is perfect for curly and frizzy hair. It is an ultimate treatment for dehydrated hair containing coconut water and aloe vera, which also gives it that holiday-in-a-bottle smell. This blend of ingredients will leave your hair feeling soft, smooth, and full of shine, without weighing it down. To top it all off the bottles are 100% recyclable and the products are produced in factories committed to sustainable production as well as having an all-vegan formula.
Read more in our pick of vegan makeup brands and the difference between vegan and cruelty-free.
Buy now from Superdrug
---
5. Aussie Miracle Moist
£6 | Buy now from Amazon
Why we love it: Australia is home to some of the world's leading beauty brands, from Pump Haircare to Sand & Sky, and one of the most popular in the UK is Aussie. This miraculously moisturising conditioner is packed with Australian Macadamia Nut Oil, making your dry locks become a long-forgotten memory.
READ NEXT: How to cut your own hair
The all-Australian, all-natural ingredients leave your hair intensely conditioned and hydrated. What's more, this bottle contains 25% recycled plastic, is 100% recyclable and Aussie never tests on animals being proud to be a PETA certified cruelty-free brand.
Buy now from Amazon
---
6. KeraCare's Humecto Crème Conditioner
£14.40 | Buy now from Look Fantastic
Why we love it: Natural hair is typically thick with varying levels of curl so it needs a conditioner that detangles and relaxes the hair without weighing it down. KeraCare's Humecto Crème Conditioner ticks all the boxes, infusing natural hair with long-lasting hydration that soothes and protects your hair against breakage. It particularly helps correct and prevents moisture loss caused by chemical and thermal styling making it easier to manage and softer to the touch.
Buy now from Look Fantastic
---
7. Lush American Cream Pressed
£19.50 | Buy now from Lush
Why we love it: Lush packs all of its most amazing products into soap-bar goodies – from deodorant to body balm to shampoo. This is great because you contribute to the fight against plastic pollution by saving on a ton of rubbish. This particular conditioner is new in its pressed form, but if you're a Lush veteran, it's likely already a staple in your bathroom.
READ NEXT: What is hair toner?
American Cream is one of the brand's best sellers and rightly so. The shine-enhancing strawberry conditioner promises big and bouncy locks. It is filled with fresh orange and strawberry juice for that Hollywood shine and uses an ingredient that temporarily binds split ends; hydrolysed wheat gluten. To round it all off, agave syrup makes the hair appear bouncier and thicker by swelling the hair cuticle. The Lush Naked Shampoo bar also features in our best shampoo round-up.
Buy now from Lush
---
8. Toni & Guy Smooth Definition
£6.50 | Buy now from Amazon
Why we love it: Whether you prefer sleek defined curls or shiny straight hair, this product will tame your frizz and moisturise your mane. It gives your dry hair the intense nourishment it needs for a smooth and silky look and gives your locks definition and high shine from root to tip by smoothing the hair fibre. Toni & Guy products are inspired by the catwalk backstages of London's top fashion events, so the brand really knows what it's talking about. Improve your hair's manageability like a pro and feel catwalk-ready.

Buy now from Amazon
---
Don't miss out! Sign up for the mamabella newsletter today
---
MORE LIKE THIS
---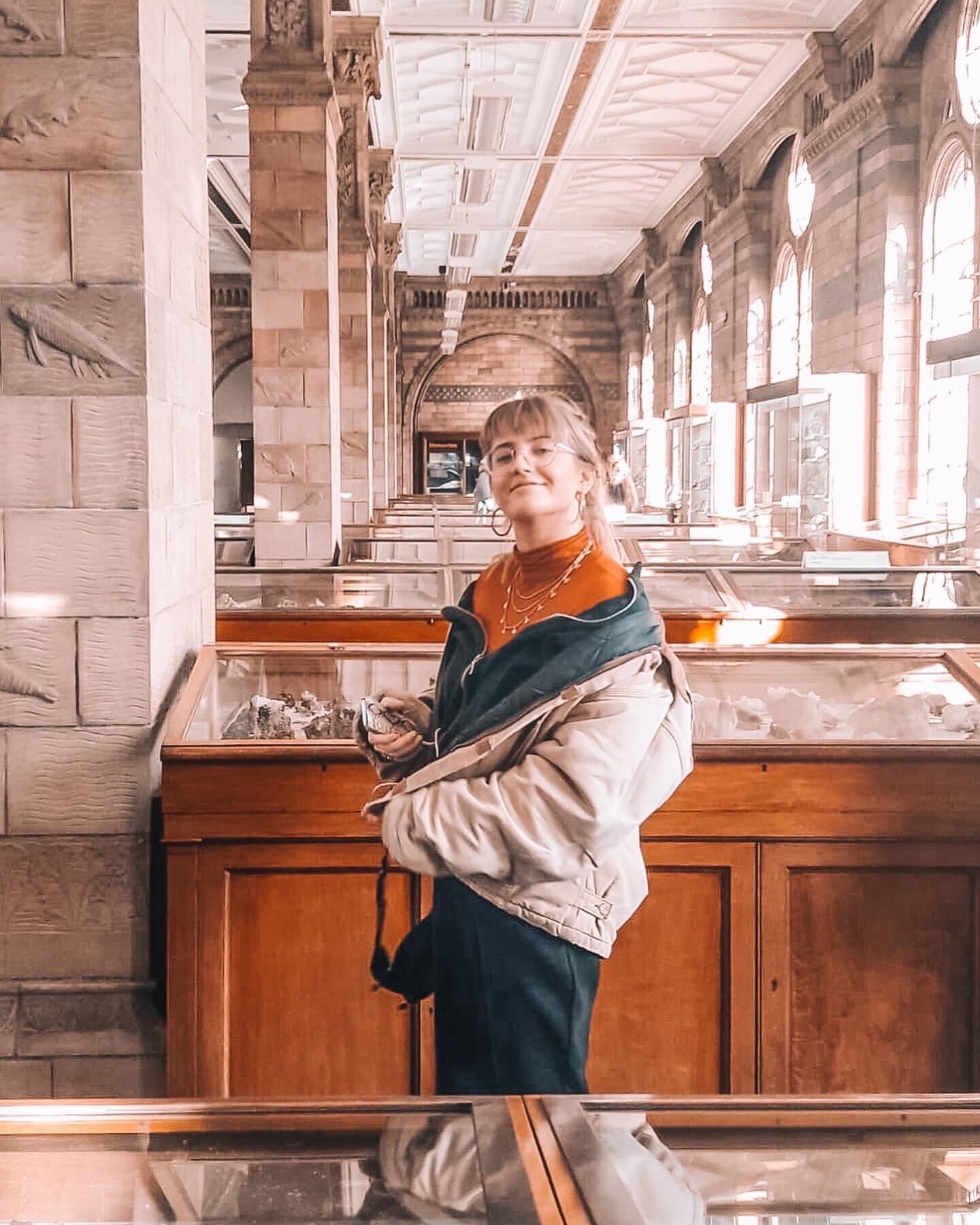 Raised between Germany and Italy, Nina is currently living in London studying towards a Masters in Human Rights at University College London and working as a freelance writer. She recently graduated from Bournemouth University in Multimedia Journalism where she wrote her dissertation on the representation of female political leaders in the tabloid media. Politics aside, she has a passion for everything fashion and beauty related